Finally a decent slalom spot in Montréal!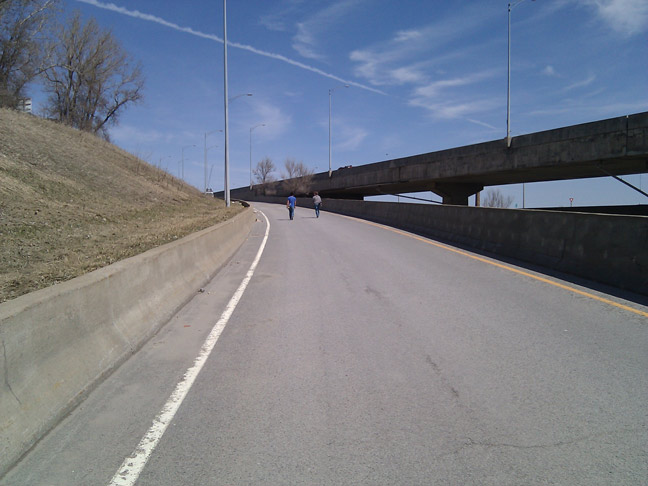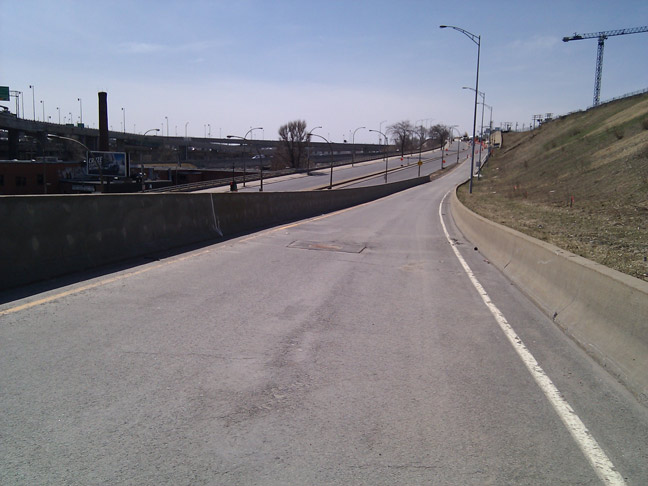 Not as fast as i hoped but it is the best spot in town. Surface is 6.5/10 but constant and cracks free, a rarity in Montréal
Saturday may 7 2011
(may 8 rain date)
9h, course and timer setup
10h, hybrid practice
11h, hybrid race (duals or timed depending on tests)
13h, tight practice, 1 run each.
13:30h, dual race tight
15h GS single lane, timed.
17h awards at the KebbeK factory, poutines, pizzas and beers.
It's an outlaw on a closed highway exit, so it can be shut down anytime by Babylon.
Map:
http://bit.ly/fA0lYr