Max Bimler - Germany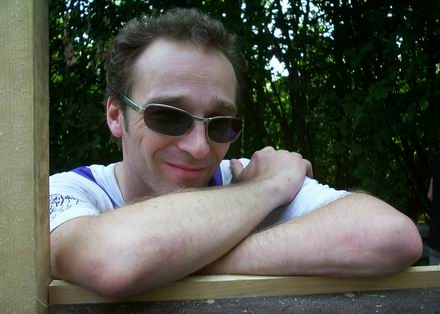 Welcome back Max! Good to see you again.
Max was one of the better German racers back in the early 1990's and we became good friends after meeting at a number of races. He has stayed away from slalom racing most of the time since 1995 but then showed up for the German Championships 2003 and placed second in the tight slalom. (A stag night in Holland for one his best friends on the Saturday prevented him from entering the giant).
The newly awarded German Champion Ramon Könbigshausen, should start worrying if he intends to keep his title next year when Max has been practising a bit more.