Denis Kozhin 1975 - 2021 [RIP]
The sad news has just arrived that Denis Kozhin recently passed away and his funeral was held on July 16, 2021.
Denis was an active slalomracer in the early 90's but later focused more on other sports such as water skiing and snowboarding. Denis returned to slalomracing in 2017 and raced in Madrid, Policka, Latvia as well as in several races in Russia during a period of 3 years.
During the World record attempt at 100 cones in 1995, Denis was second only to Luca Giammarco with a time of 20.50+two cones so 20.70 seconds and a second ahead of the rest of the riders. It would then take more than 10 years for anyone to come close, or beat those times.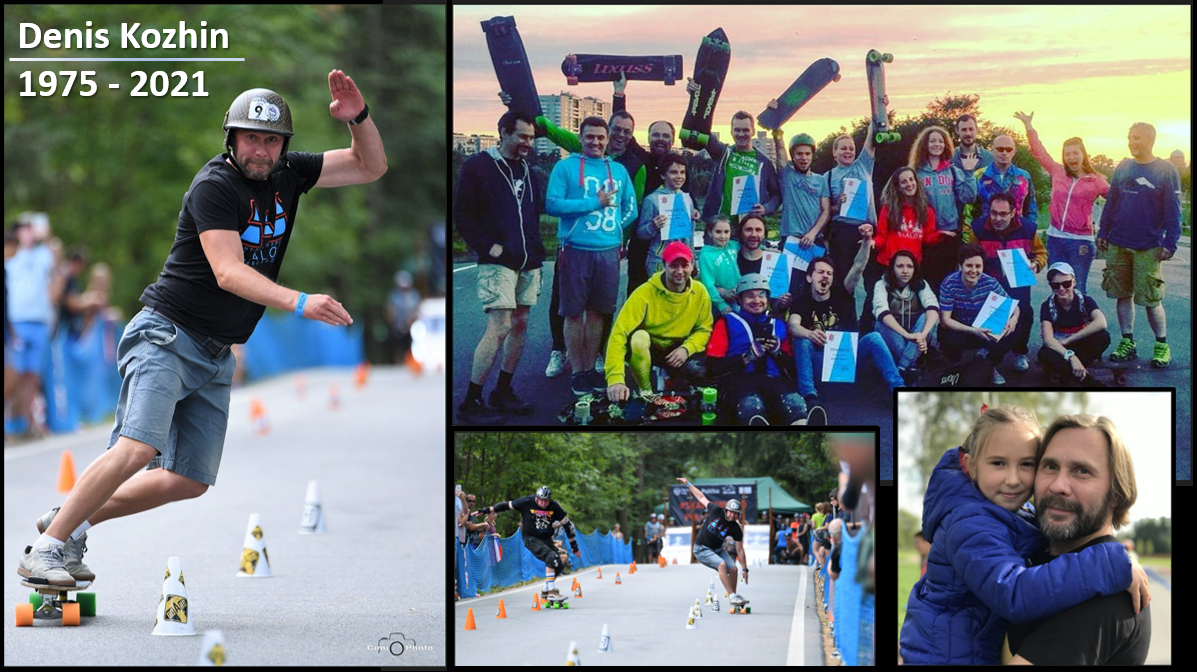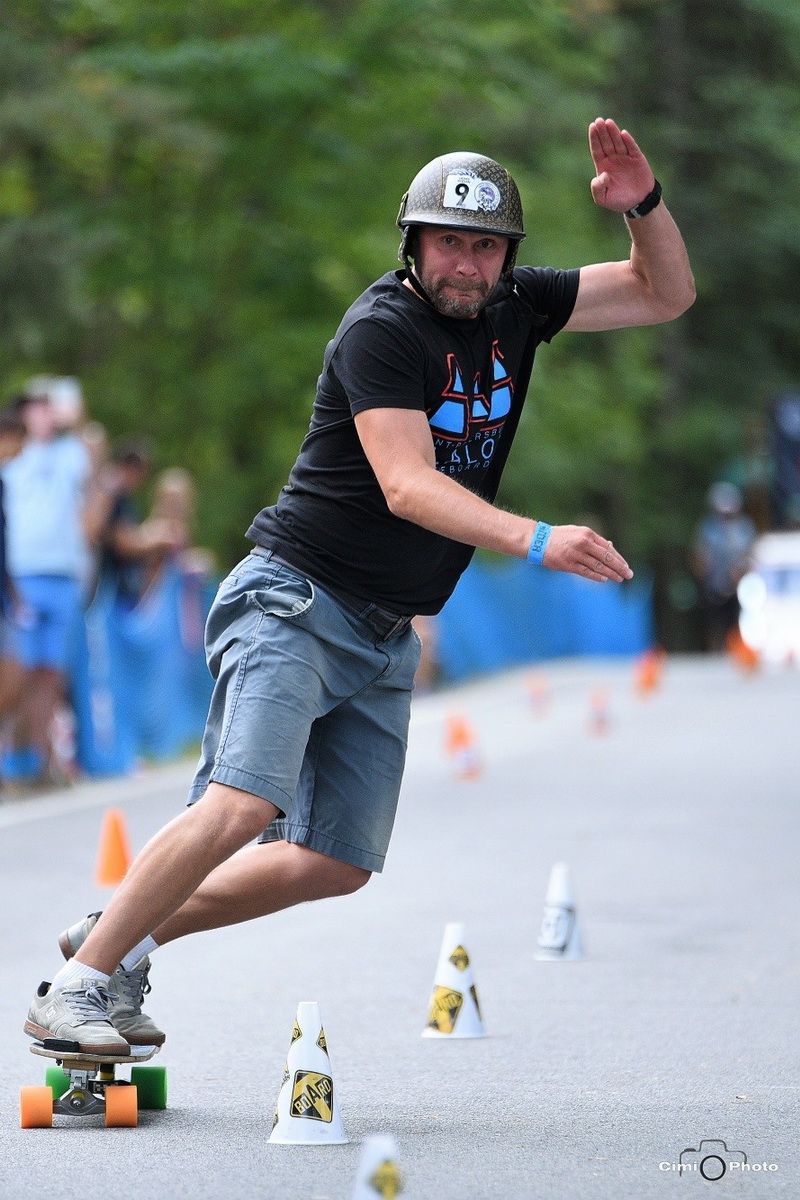 Denis in Policka. Photo by: CIMI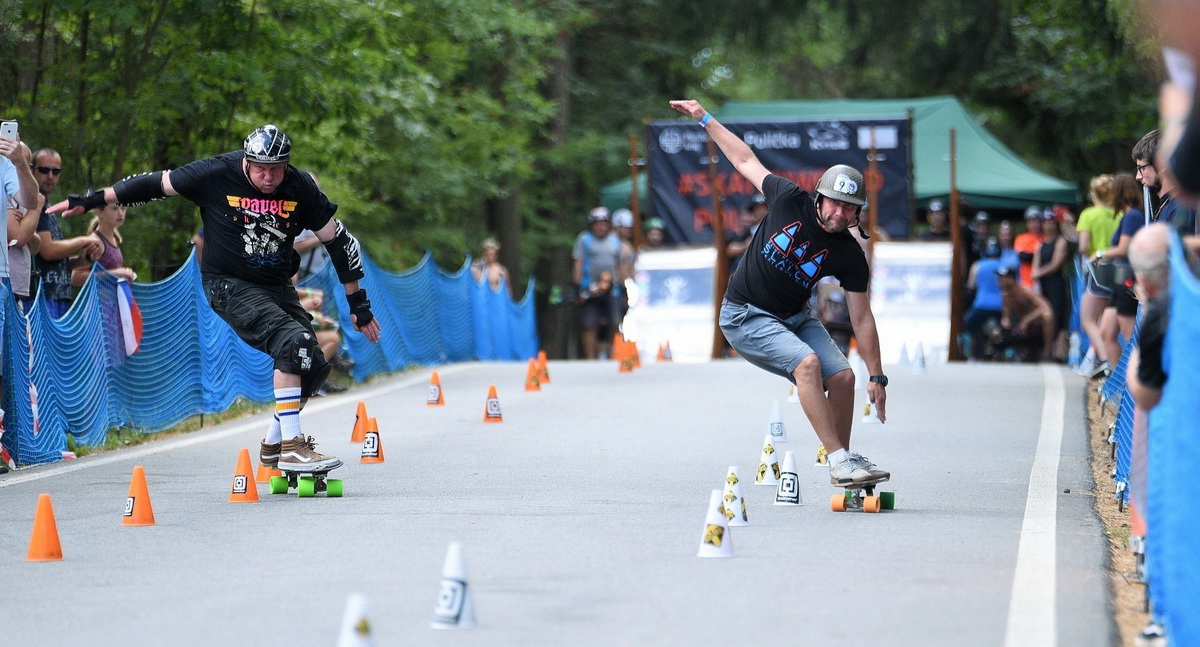 Racing Paul Price in Policka. Photo by: CIMI
Denis with his daugher. Photo from FB.
Our deepest sympathies to his closest family.