MAXIMUS and More new gear for 2008!
Posted: Sun Apr 20, 2008 5:54 am
Stoked to report new items previewed in the Buyer's Guide are either in house or will be arriving in the next week or two ...

New decks are due to start arriving next week:
including our new AXE Army Weapon of Destruction . . .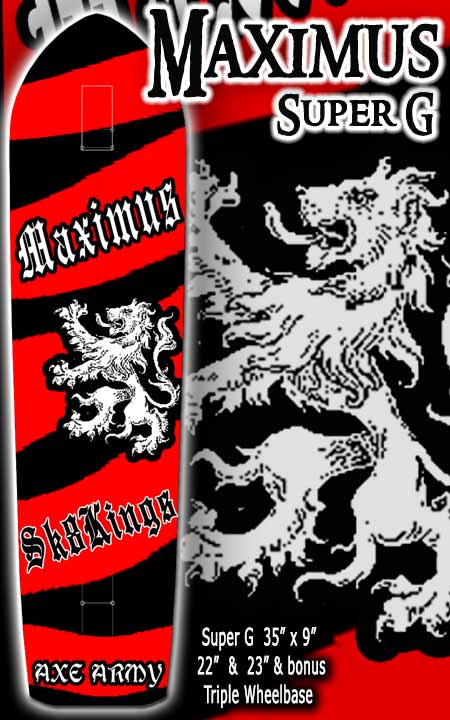 due in first of the month (May) for immediate shipping -- PRE-BOOK YOUR MAXIMUS HERE

FOAMCORE Clearance: We still have a few of the collector foam cores left AND we have added them to our special sale line-up at a killer new low price. Get one while they last. Pics of actual decks are viewable on our website.
FOAMCORE AXE II BARGAIN

TRUCKS -- We have a fresh batch of machine-cut SKENNETTS in the house (both colorways) and coming soon -- the new Randal 125mm trucks . . .


FYI - our new 60mm wheels that so many customers have requested are in and shipping now: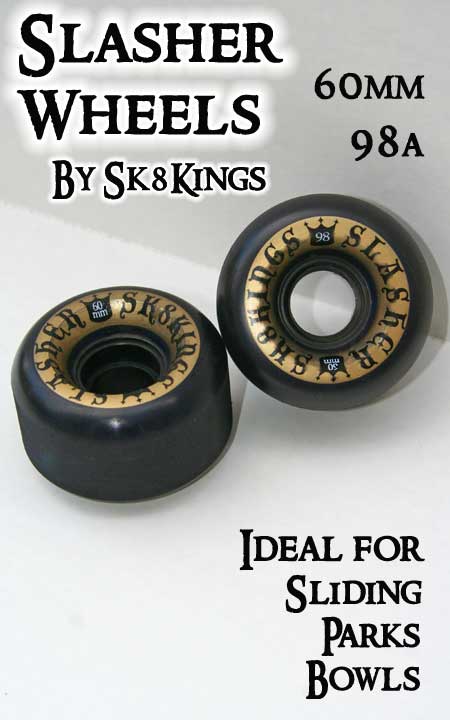 Think original Crown Jewels on steroids . . .
production run sets are getting around and feedback is GREAT!
ORDER SLASHER WHEELS HERE
and our new 8" deck featuring Amoeba art by our good friend CP Kaestner --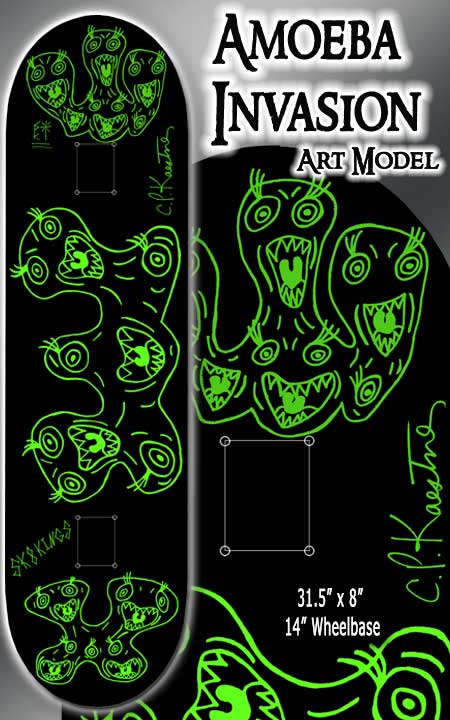 AMOEBA INVASION INFO

Keep tabs on all the new gear at SK8KINGS here: Latest Gear at SK8KINGS

Cheers!

###