If you're still shopping for something special -- check these things out: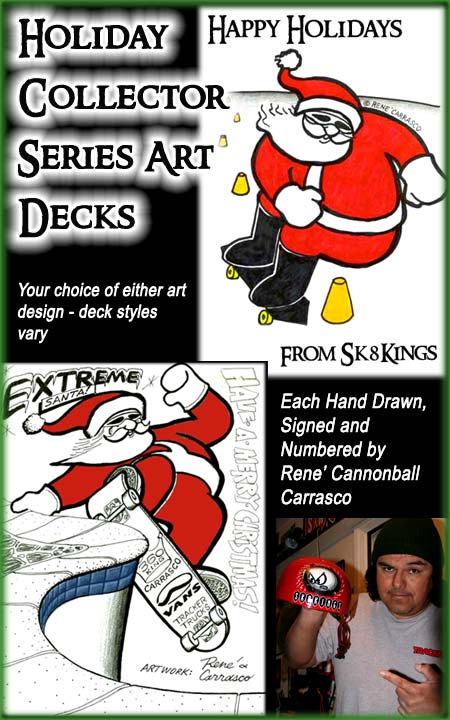 Collector Art Decks by Cannonball

AND Arriving Monday at SK8KINGS for immediate shipping --

The all new Chris Yandall Signature Decks and Completes!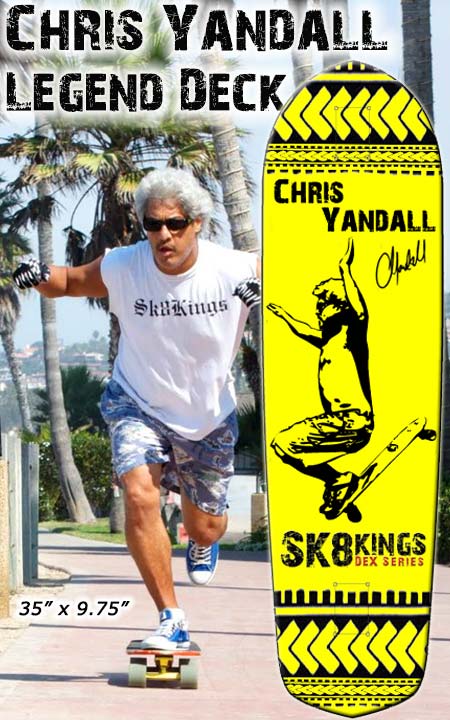 We've got many things at special holiday sale pricing including a ton of decks and wheels.
Check out this week's sale line up here: Holiday Sale at SK8KINGS
We are fully stocked on all the new bushing sets and kits from Khiro
and more.
Check out all the latest arrivals in our store here: What's New at SK8KINGS
It's getting close but there is still time to ensure Christmas delivery with normal shipping on domestic orders. Check details at our website store or e-mail me for any special arrangements.
Cheers!
###