Performance trucks are our top recommendation to racers who want to upgrade their existing gear. We're sensitive to the fact that not everyone's budget is cut out for the high end truck experience -- so we made it a priority to find lower cost options that still offer great performance.
We are stoked to be able to offer and highly recommend our Skennett front / Skandal rear or Skennett front / Seismic rear -- truck upgrades that are big on performance but easy on your wallet.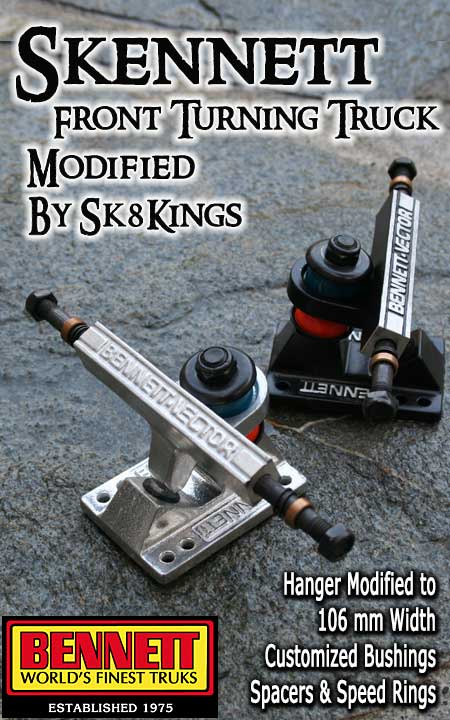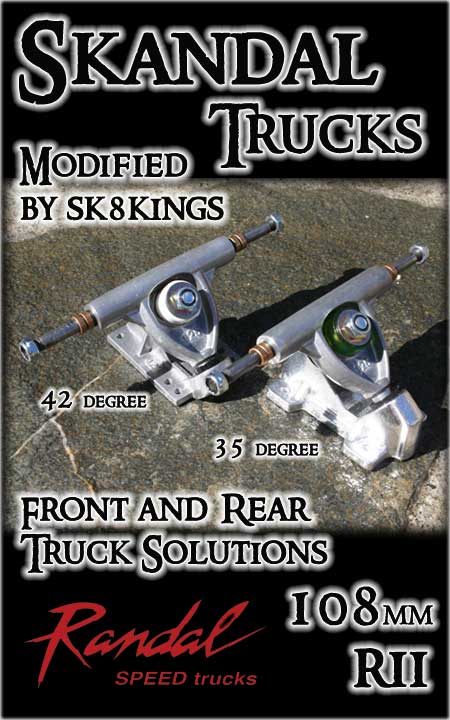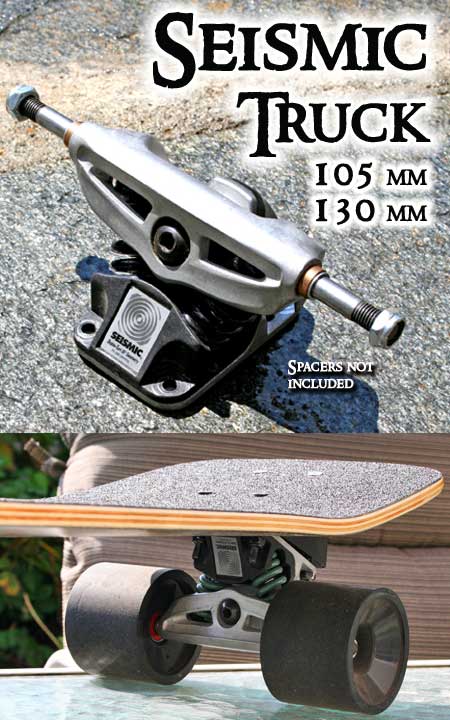 We offer all of the above with performance tweaks like custom bushing combos and axle spacers included as well as upgrade options like wedging/hardware combos to maximize performance potential of these truck pairs.
All truck ordering options at SK8KINGS here:
http://www.sk8kings.com/Merchant2/merch ... ory_Code=T