Wait no longer . . . Reflex Bushings are here! Made from the same Reflex urethane formula as the popular Retro Zig Zag wheel line -- they are an excellent way to update your favorite racing trucks!
Choose Reflex Bushings as an optional upgrade when ordering your AXE complete at SK8KINGS.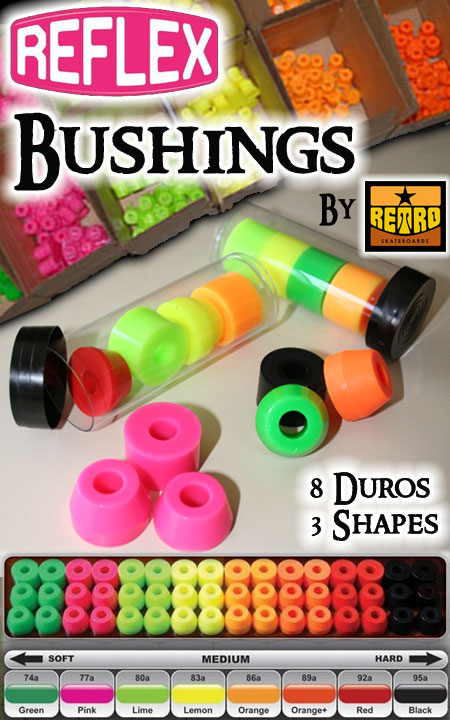 8 Duros and 3 Styles -- we are fully stocked on ALL.
Mix and match as you like. Order online and have them in no time!
Sk8kings: REFLEX BUSHINGS - 8 DUROS / 3 STYLES -- NEW FROM RETRO !!
See CW Mag April issue for the full page spread on these much anticipated new bushings from the house that Chaput built. We're stoked and now you can be too . . .
Cheers!