So I recently acquired a new Fatboy "Fata$$" for TS (29.5" by 9" with 17, 18, and 19" wheelbase options). Its set up at the 18" wheelbase option with 107 Splits and Hot Spots (86a front, 83a rear) with the front split being a 50* plate, wedged 10*, and the rear being a DH plate (35*) with a flat riser (1/2"). While at first riding the thing around was a dream… I noticed that the splits seem to been less responsive than I had imagined…
I was then told to:
Add another 10* wedge to the front, making it 20* of wedge. That should definitely increase the responsiveness…
Find a perfect bushing combo. – Currently I have Khiro barrel whites in the front, and a blue barrel bottom and white (fat) insert top for the rear. Any suggestions as what to use for a bushing combo to make it feel more responsive? (I weigh 150 and 5' 9", if that matters at all…)
Also another thing that concerned me, was that when I looked at the Wedging PDF on the Asphalt Playground website, it showed Fluitt's TS setup as having two 50* plates. Should I have gotten a 50* for the rear as well instead of the DH plate?
Or – should I wedge the DH plate to make the angle more and make it feel less "dead."
And also, about wheelbase options: I have it set up at the 18" wheelbase option, just thought that I should set it up in the middle first. For TS and running 5.5 - 6 foot spacing, should I just move it to the smallest wheelbase, or does a slightly longer wheelbase have any advantages for TS over a smaller one?
Otherwise, the trucks are great! What an awesome ride! I just want to make the most of these trucks and really get them perfect.
One other last concern would be that in my rear truck. Whenever the truck turns, it makes a short but loud click noise when pressure is applied to go into a turn. After the click and continuation of more pressure on the rail, there is no more noise and its smooth as better. But that first initial pressure on whichever rail to turn makes a click… Just thought I'd bring that up.
Here are some pictures of the setup!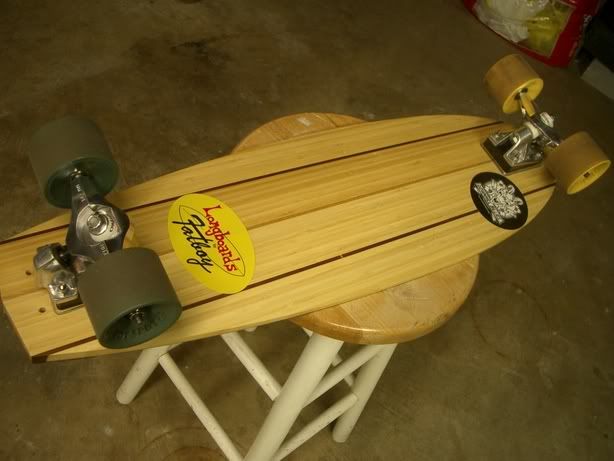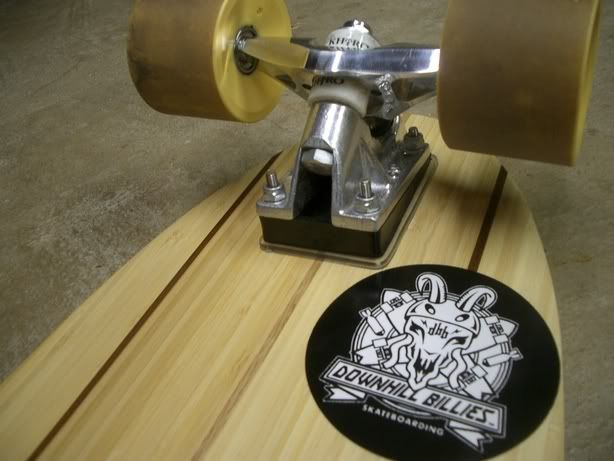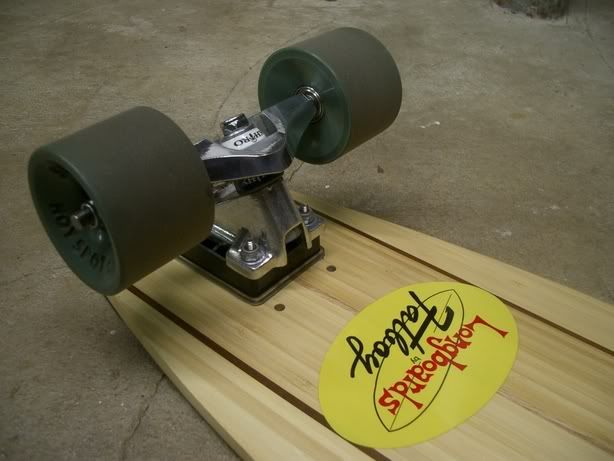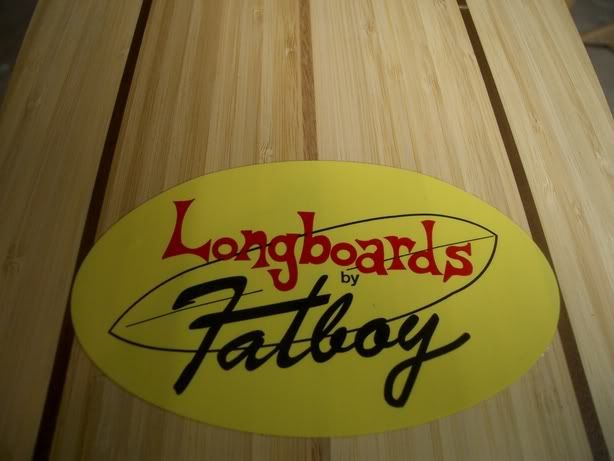 (The board is made of V-lam Bamboo, Oak, and Ipe)
Sorry about such a long, beginner post. Hopefully you guys can help out!