Here are some pics of DHB riders who are riding Spiltfires:
Evan St. Clair, DHB. Sponsored by Subsonic Skateboards.
http://home.pacifier.com/~buzzer/curvec ... sonic.html
www.downhillbillies.org
DHB's slalom newbie that, quote Jonathan Harms ,"has some serious horse power!"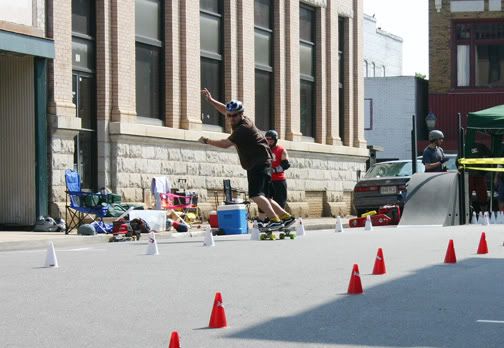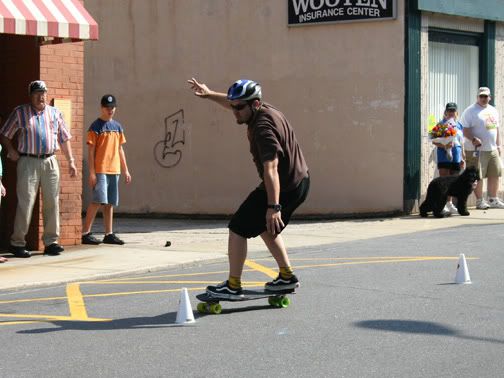 Marty Schaub GASS/DHB. Sponsored by Woody's Halfpipe Skateboard Shop
www.woodyshalfpipe.com
Original La Costa Boy now Georgia slalom skater and DHB .
(right)
Marion Karr DHB Sponsored by (YOUR NAME HERE), or himself.
www.downhillbllies.org
DHB downhill and slalom skater and racing promoter. Co-Founder American Slalom Skateboard Assocition
(left)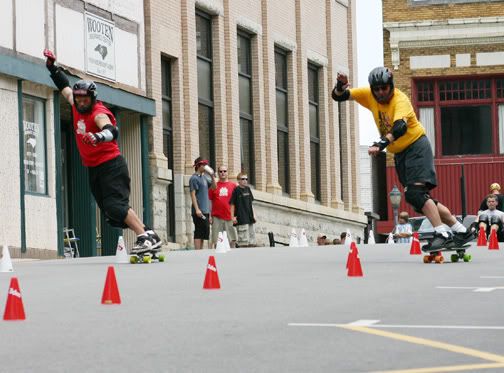 All photos compliments W. Tucker