Fullbag Skates is proud to introduce Louis Ricard's Pro slalom model.
Louis spent 3 years racing in the amateur ranks with great placings, podium finishes, and out styling everyone on and off the courses. After the Can/Am Open Slalom Championship, where he was THE highest placing amateur, Louis decided to take the leap into the Pro division for the 2009 race season. Fullbag supported is move by letting him design his own model.
His board is as much at ease in the hybrid courses as in the tighter ones. It features a roomy front section to get all the leverage needed and wide wings at the rear foot toes to accentuate the famous Fullbag spoon-tail kick.
Louis Ricard - SL
Lenght: 32.5"
Width: 9.0"
Wheelbase: 19.5" - 20.25" - 21"
Louis's racing quiver: The Death or Glory for GS, and two of his model setup for Hybrid and Tight.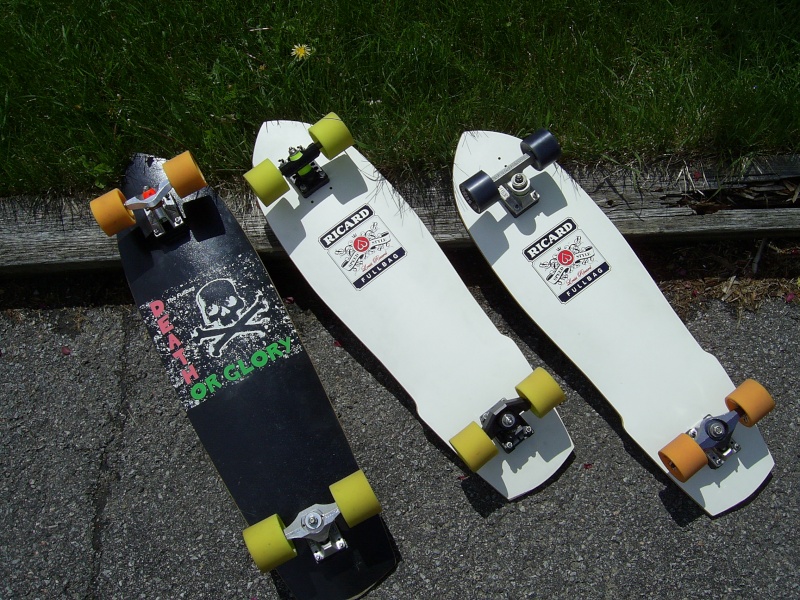 Louis is getting ready for the Canadian Championships next week which will be a prelude to the Worlds in Hood River. He just finished his spring training and will get in full attack mode for the summer starting this week. Fullbag wishes him good luck for the 2009 season, and all the ones to come! But based on the following picture, he doesn't need any...


Louis Ricard in full spring training mode.