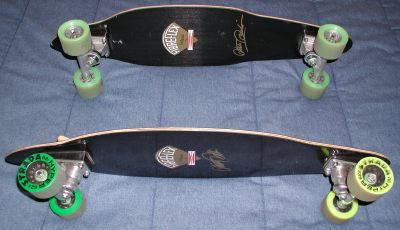 I've set up a "Response" deck for my children's use on slalom skating days. Howard Gordon supplied some soft compound rubber bushings (one hole beaker stoppers) for the Independant 101mm trucks. This allows Jacob and Elijah to really turn the trucks and keep the wheels on the ground around the cones. I wedged the trucks and well, my boys really like the board. It gets used and is a good board for them.

In addition, for myself, I've a special wider version Response that I use from time to time for TS courses. It has a foot block and it is a slalom workhorse.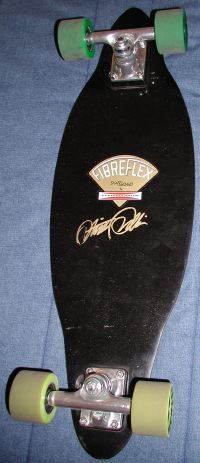 There has always been a G&S board in one of my quivers throughout my skateboarding life. These days, it's a Response.
<font size=-1>[ This Message was edited by: adam trahan on 2002-09-16 23:54 ]</font>