This is taken directly from the Fibreflex news page, and considering discussions regarding the brand at the end of last year, is worth copying here:
1.29.04
News on the Re-issues and Slalom decks..Target Date was FEB 1st.
30" Teamriders, Attila Reponse Pro, Price FreeRiders will be shipped to all prepaid
customers in 2 weeks! Sorry there is a little lag, but two weeks is not far away. Hang in there!
If you havent pre-ordered to secure one of these models you can still do it! They are going fast.
ProSlalom, Classic Slalom and others will follow soon after.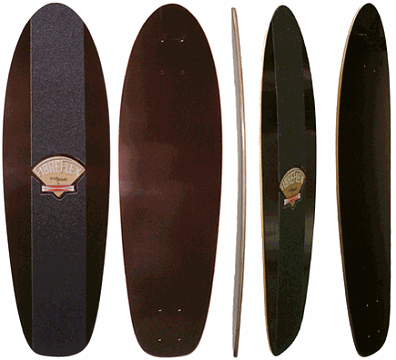 Picture: Paul Price Freerider courtesy of longskate.com
Fibreflex have kept their promise, produced a quality product right on time (in business terms) and are looking after the customers in the best way possible. That's good news for 2004!