Thank you Howard - 3DM for supplying the wheels for all the trophies of the skateboard categories and for the wheels distributed to the amateurs.
Here's a snapshot of the trophies, you'll certainly see more of them on other pictures.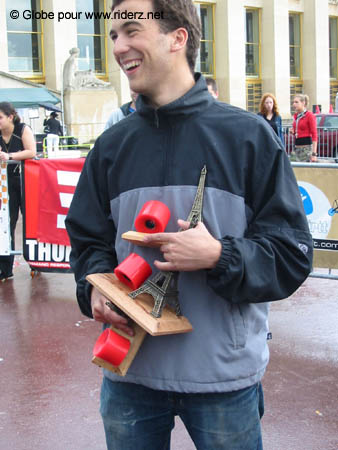 The guy in the picture is Nicolas Gazzola one of top guys in the organization.