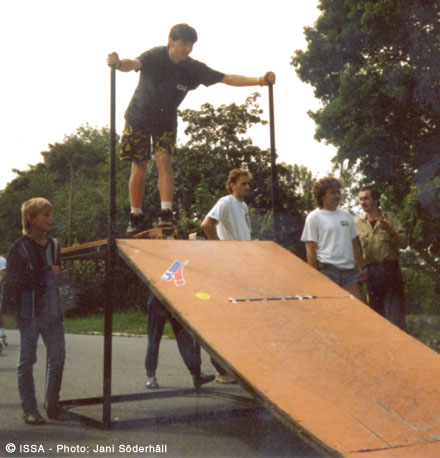 This ramp was generally good. Built from a steel construction it was heavy enough not to move and you could pull as hard as you wished. But, lesson to be learned: it was way to wide between the two poles used to pull off from. Only the really big guys could get a good pull from this ramp.
Ideally the distance between the two poles/handles is something like 80 cm.
By the way, the racer up on the Ramp is Tomas Potucek maybe the former best allround skater of Czech Republic. He used to be excellent in both freestyle and slalom. Then launched a skateboard shop Rock'n Roll, which he might still be running today. Haven't had any news for a few years now.