Here's another one in my series of start ramps used at various races.
I didn't particularly like this one, but it served its purpose and nobody really complained about. Except one thing though. At the bottom of the ramp there was a screw holding the metal down and it had a head of close the 4 mm thick which caused one or two accidents as skaters got stock on the screw!
The height is not much, too low for most places, but the courses were pretty difficult so nobody wanted more speed to start with. Also the slope of the ramp is much too long, it made it almost impossible to pump on your way down. Kind of the extreme opposite of an S-shaped ramp.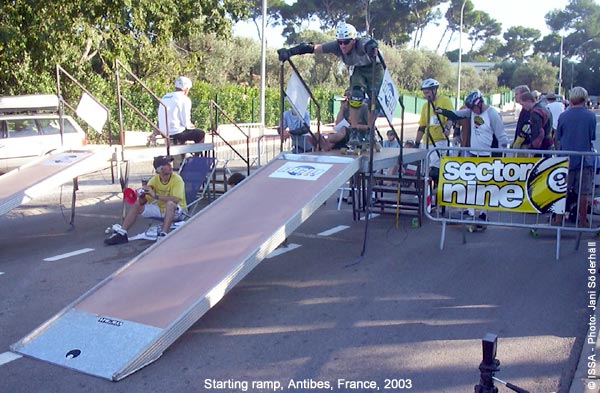 By the way that's Maurus Strobel up on the ramp getting ready for his victory against Luca in the fight for the European Championship title 2003.