I made this for the cancelled Cadwell single lane GS race.
Its made from galvanised steel sheet, mounted to wood, double sided for multiple races.
The magnetic strips are cut from a roll of vehicle signage, and is wipe on/offable.
Its an ideal place for sponsors logos and for racers to see whats happenning.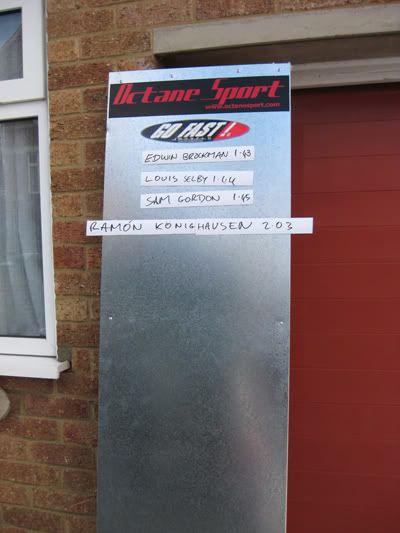 The idea was copied from the Top Gera fastest lap sign.