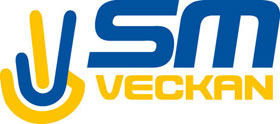 Swedish Nationals event page in the ISSA Calendar
This is the Swedish nationals in slalom skateboarding 2017.
It's open to all but to be in the finals for the Swedish Championship title you need to be a Swedish Citizen or been living in Sweden for at least 1 year.
You need to pre-register for this event.
Want to register for an event?
Log in on the ISSA World ranking site
. Or go to your
ISSA racer homepage
and click on registrations.
If you have ever entered a slalom or banked slalom event you most likely exist in our database.
If any questions this is the forum you can use.