Moderators: Jani Soderhall, Robert Thiele
SlalomGangBang

Posts: 264
Joined: Tue Jun 21, 2005 12:38 pm
Location: Munich, Germany
Contact:
SSSA NATIONAL TOUR – POZUELO SLALOM RACE - Jun 22 [Prime] Date changed from 29 to 22 Jun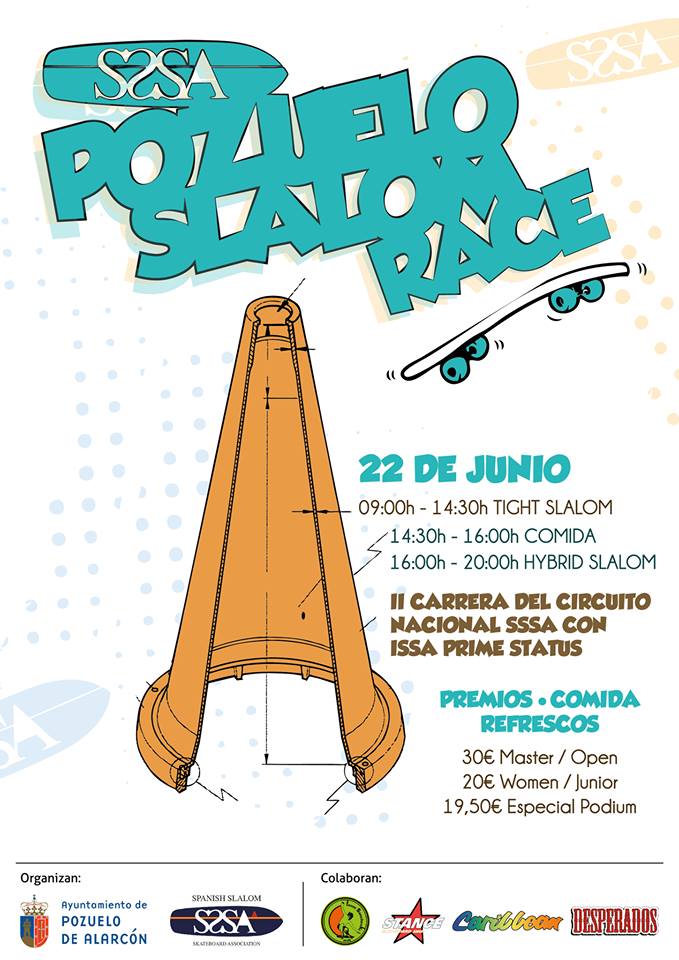 ---
Posts: 73
Joined: Thu Jul 05, 2012 6:58 pm
GREAT!!!!! ESE FER AHÍ!!!!
[img]IMG00088-20120309-1204.jpg[/img]
---
ISSA President 2011-2020

Posts: 4213
Joined: Thu Aug 22, 2002 2:00 am
Location: Sweden, lives in France
Contact:
---
Posts: 32
Joined: Tue Jun 30, 2009 9:05 am
Location: Madrid - Spain
Contact:
Thanks so much Jani! Yeahh new poster by Nacho Muñoz Cuellar!
Sorry for this inconvenience RIDERS!!!
But this weekeend, we have made a little changes!
Finally, the city council of Pozuelo, the race´s city, will not give us money for the prizes.
Therefore, we have, skate stuff and some gift box by Desperado Beers, a new SUPER sponsor.
Also, we have to change the last race in the afternoom. No Giant because the spot has defects for the last rains.
But no problem, we have a great Hybrid spot for the final race!
Thank you so much for your support and sorry again!
The registration is ON:
www.sssa.es
All the best,
Fernando Pastor, NC
www.sssa.es
Life is good ¡¡¡¡
---