ok folks....big shipment in from Germany and it's going fast..
I've got GOG adjustable Fronts and adjustable Rears
All the rears have already been spoken for.
I've got a couple fronts left.
295.00 includes priority USPS shipping to your USA front door...Canada at actual cost, but i'm in Detroit, so shipping across the river isnt that much.
If you havent seen the new ones yet, they're beautiful....
If they dont all sell first, i'll bring the remaining ones to the Dixie....check them out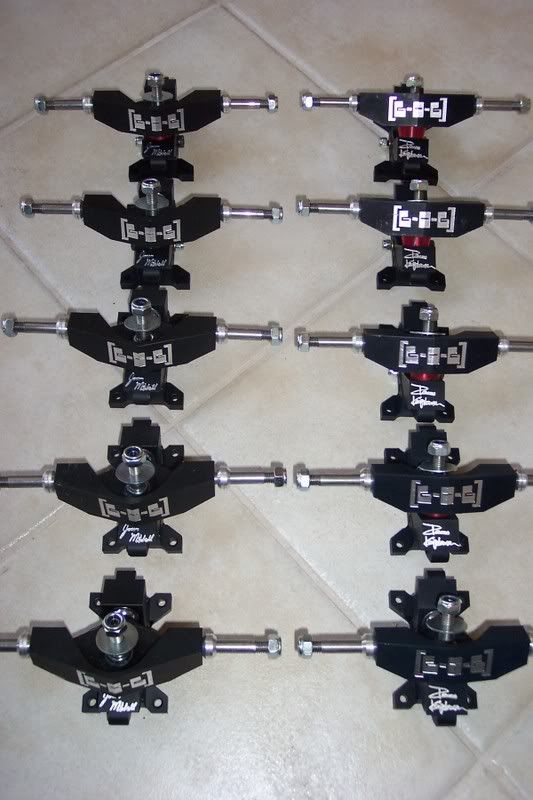 And now some custom boards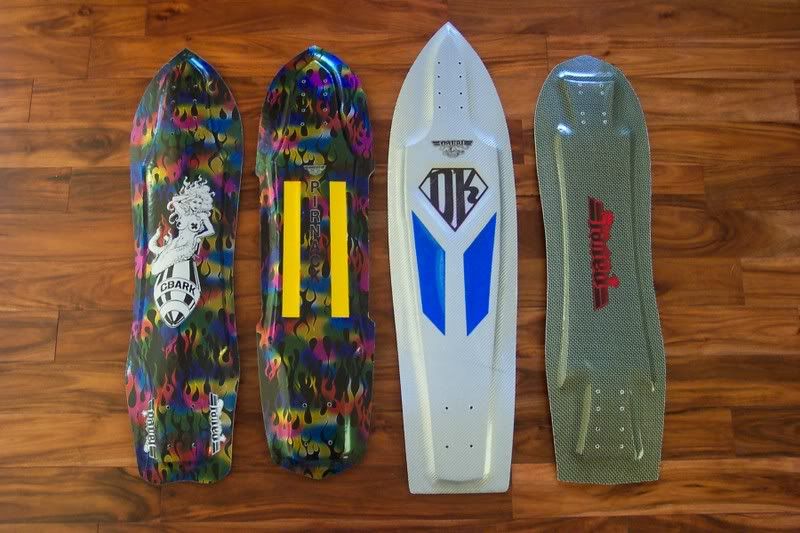 First up:
a BARKER HYBRID with the badass flamescreened bottom
33 X 8.5 with a 20 and 21.25 WB 200.00
Next, a PIRNACK HYBRID, again with the flamescreened bottom AND top
32.5 X 8.75 with a 20.5 and 21.5 WB 250.00
Also, a DOM GS deck with the new Texalium Bottom 225.00
And finally, a wicked new IRON CROSS HYBRID with a Kevlar bottom and a zebra top 32.25 X 8.5 with a 20, 20.5, 21 and 22 WB 250.00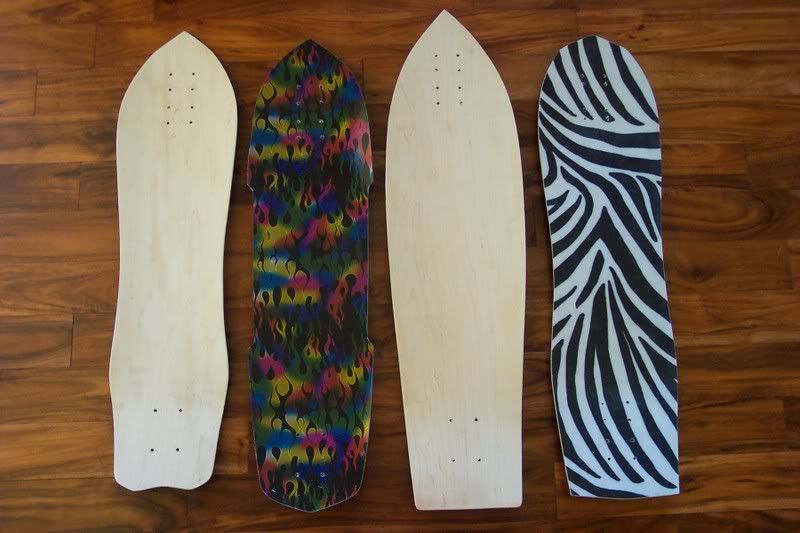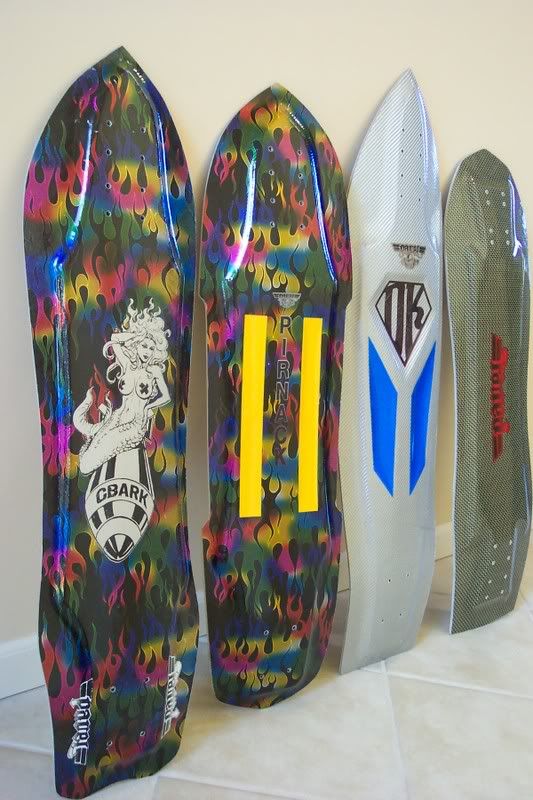 Add 20.00 for Continental USA shipping of any deck, no matter how many you buy.
Drop me a line at
baraweb@comcast.net
or visit
WWW.MYSPACE.COM/GOGTRUCKS
If you really want to see what a difference these trucks make, hit me up soon...they're going to go fast