Moderators: Jonathan Harms, Ron Barbagallo, Russel Cantor, Lynn Kramer, Maria Carrasco
Posts: 221
Joined: Sun Mar 02, 2003 1:00 am
Location: League City
As Luck would have it . . .
---
Posts: 221
Joined: Sun Mar 02, 2003 1:00 am
Location: League City
Just a little more than one month from now! Looks like the hill will have it's new lights by then, they said it should be as bright as day all the time out there then.
I would also like to welcome Bad Moon Studios as a sponsor for this year sizzler as well. Flynn Prejean made this years excellent T-shirt Graphic. He has donated a art board for this years race.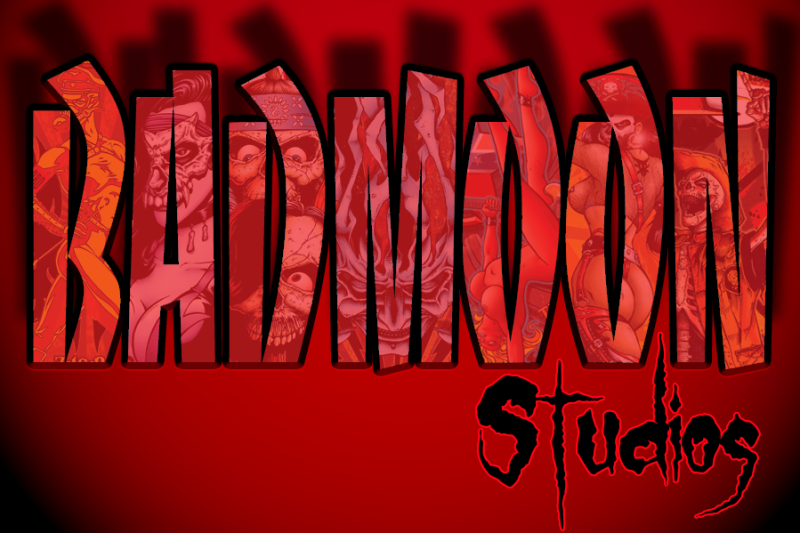 http://www.badmoonstudios.net/
As Luck would have it . . .
---
Posts: 221
Joined: Sun Mar 02, 2003 1:00 am
Location: League City
Ok folks we have some disturbing news concerning the dreaded R word. As I sit her and write this they forecast for the days of the Sizzler are not promising here is a link so that you all can look for yourselves.
http://www.weather.com/weather/tenday/USTX0611
Because of the large amount of you that are coming for out of sate and out of the country, we have to decided to wait until 8:PM Central standard time on Monday, If things stay the same we will be rescheduling the race for April 21st & 22nd 2012.
Believe me when I say this is not what we (as I'm sure any of you) would like to see happen. But I think that nobody want to pay for their flight entry fee hotel room car rental and such so that they can sit in the hotel room. We will be keeping a eye on the weather and as long as we think that there is good chance we can get at least two days on the hill every thing will go as planned, just keep in mind that one of those days will be a long one. We are doing this so that people can change their plans if needed.
Question Comments Dirty looks rant raves pray or good thoughts. Feel free to respond.
Marcos
As Luck would have it . . .
---
Posts: 221
Joined: Sun Mar 02, 2003 1:00 am
Location: League City
As Luck would have it . . .
---
Posts: 221
Joined: Sun Mar 02, 2003 1:00 am
Location: League City
Ready to Sizzle I know I am!!
As Luck would have it . . .
---
ISSA President 2011-2020

Posts: 4256
Joined: Thu Aug 22, 2002 2:00 am
Location: Sweden, lives in France
Contact:
I picked up these from NCDSA and I'm reposting them here for completeness:

Tight Slalom Class A Results:

1 Viking Hadestrand
2 Mika Hadestrand
3 Viktor Hadestrand
4 Zak Maytum
5 Joe McLaren
6 Karl Floitgraf
7 Mike Maysey
8 Richy Carrasco
9 Jason Yerke
10 Lynn Kramer
11 Jonathan Harms
12 Derek Yerke
13 Chris Doan
14 Chris Pappas

Tight Slalom Class B Results:

1 KEENAN THOMPSON
2 EDDY MARTENIZ
3 GREG STUBBS
4 MARCOS SOULSBY-MONROY
5 MATT FRANKLIN
6 ROB SYDIA
7 DAN HARDICK
8 DUSTIN DIXON
9 DYLAN GREENBAKER
10 DUSTIN STILLINGS
11 DAVID BONELL
12 PAUL ADAMS
13 DENNIS BLEVINS
14 ETHEN ALLEN
15 DAVID TOLLEY
16 HUMBERTO SALCEDO


Tight Slalom Class C Results:

1 GLENN BUKOUSKY
2 JASON BORTOLUSSI
3 LENNY POAGE
4 KEVIN LANE
5 ADAM MEBOURNIE
6 SCOTT KAMINS
7 TREY MECHANA
8 PETE BUCK
9 BRENDON C
10 TERESA WATERS
11 SERGIO MUNOZ
11 DEAN MEBOURNIE
11 MARSHELL PRESNELL


Tight Slalom MASTERS Results:

1 Keith Hollien
2 Brad "Jackhammer" Jackman
3 John Stryker
4 Earl Cephas
5 Pete Cardenas


Hybrid Slalom A Class Results:

1 JOE MCLAREN
2 ZAK MAYTUM
3 VIKING HADESTRAND
4 LOIUS RECARD
5 MIKA HADESTRAND
6 VICTOR HADESTRAND
7 RICHY "BROWN BOMBER" CARRASCO
8 KARL FLOITGRAF
9 JOHNATHEN HARMS
10 MIKE MASEY
11 DEREK YERKE
12 LYNN KRAMER
13 RYAN SMITH
14 JASON YERKE
15 CHRIS DOAN
16 KEENAN THOMPSON


Hybrid Slalom B Class Results:

1 CHRIS PAPAS
2 DUSTON DIXON
3 DAN HARDICK
4 GREG STUBBS
5 JASON BORTOLUSSI
6 ETHEN ALLEN
7 DAVID TOLLY
8 PAUL ADAMS
9 SCOTTY SHERIDAN
10 HUMBERTO
11 EDDIE MARTINEZ
12 DENNIS BLEVINS
13 TREY MECHANA
14 DYLAN GREENBAKER


Hybrid Slalom C Class Results:

1 MIKE MONEY
2 KEVIN LANE
3 GLEN BUKOWSKI
4 TYLER MARETT
5 LENNY POAGE
6 DUSTIN STILLINGS
7 BRETT ANDERSON
8 SCOTT KAMINS
9 PETE BUCK
10 BRENDEN L
11 SERGIO MUNOZ
12 ADAM MCBOURNIE
13 TERESA WATERS
14 DEAN BCBOURNIE
14 JOHN JANIK
14 MARSHALL PRESNELL


MASTERS HYBRID RESULTS:

1 Keith Hollien
2 Brad "Jackhammer" Jackman
3 John Stryker
4 Earl Cephas
5 Rob Sydia
6 GUMMBIE
7 Rogue (Marcos Soulsby-Monroy)
8 Pete Cardenas
9 DAVE


GIANT SLALOM MASTER RESULTS:

1 Keith Hollien 19.697
2 Brad "Jackhammer" Jackman 20.069
3 John Stryker 20.853
4 Earl Cephas 21.404
5 Rob Sydia 21.513
6 Rogue (Marcos Soulsby-Monroy) 21.973
7 Pete Cardenas 22.327
8 GUMMBIE 22.355
9 DAVID BONNELL 23.490
10 BRETE ANDERSON 24.662


GIANT SLALOM OPEN CLASS RESULTS:

1 Joe McLaren 18.707
2 Zak Maytum 19.167
3 Louis Ricard 19.288
4 Mika Hadestrand 19.543
5 Viking Hadestrand 19.674
6 VICTOR HADESTRAND 19.718
7 RICKY "BROWN BOMBER" CARRASCO 19.781
8 JOHNATHEN HARMS 19.888
9 Mike Maysey 20.269
10 KARL FLOITGRAF 20.420
11 Lynn Kramer 20.721
12 JASON YERKE 20.818
13 DAN HARDICK 20.910
14 RYAN SMITH 21.005
15 CHRIS PAPAS 21.068
16 KEENAN THOMPSON 21.101
17 Chris Doan 21.181
18 Derek Yerke 21.279
19 Greg Stubbs 21.334
20 DYLAN GREENBAKER 21.935
21 Matt Franklin 21.966
22 JASON BORTOLUSSI 21.978
23 SCOTTY SHERIDAN 22.043
24 Paul Adams 22.112
25 KEVIN LANE 22.176
26 Dustin Dixon 22.246
27 ETHEN ALLEN 22.247
28 Mike Money 22.353
29 Glenn Bukowsky 22.477
30 Humberto Salcedo 22.602
31 Dennis Blevins 22.874
32 TREY MECHANA 23.056
33 DAVID TOLLY 23.187
34 Eddy Martinez 23.420
35 Scott Kamins 23.481
36 DUSTIN STILLING 23.680
37 PETE BUCK 23.772
38 ADAM MCBOURNIY 24.166
39 BRENDEN C 24.218
40 JOHN JANIK 25.963
41 LENNY POAGE 27.027
42 TERRESA WATERS 28.606
43 Marshall Presnell-
43 SERGIO MUNOZ -
43 DEAN MCBOURNIY -
43 TYLER MERIT -


DOWNHILL SPEEDTRAP RESULTS:

1 Joe McLaren 2.090
2 Zak Maytum 2.119
3 Louis Ricard 2.139
4 Viking Hadestrand 2.151
5 Mika Hadestrand 2.159
6 Brad "Jackhammer" Jackman 2.172
7 Jonathan Harms 2.173
8 Richy "Brown Bomber" Carrasco 2.182
9 Mike Maysey 2.188
10 KARL 2.189
11 Viktor Hadestrand 2.193
12 JASON Yerke 2.202
13 Derek Yerke 2.207
14 Chris Doan 2.216
15 John Stryker 2.233
16 Dustin Dixon 2.236
17 Matt Franklin 2.236
18 Rob Sydia 2.240
19 dUSTON stillings 2.250
20 DYLON GREENBAKER 2.260
21 sergio munoz 2.260
22 TYLER 2.262
23 Dennis Blevins 2.265
24 Lynn Kramer 2.279
25 Austin Blauh 2.280
26 Rogue(Marcos Soulsby-Monroy) 2.283
27 Humberto Salcedo 2.287
28 Pete Cardena 2.294
29 keenan thompson 2.295
30 Chris Papas 2.311
31 Earl Cephas 2.315
32 Jason Bortolussi 2.315
33 Adam Mcbourniy 2.321
34 Scott Kamins 2.324
35 David Tolley 2.332
36 mark gosser 2.341
37 trey menchaca 2.347
38 Eddy Martinez 2.375
39 Brenden C 2.398
40 Dean mcbourniy 2.466
41 Marshall Presnell 2.477
---
Posts: 549
Joined: Tue Dec 21, 2004 8:53 pm
Location: Tarbes (65), FRANCE
Contact:
woaw, impressed about the Hadestrand family results! great european ambassadors.
and congrats to Victor ! it seems he really improves his skills a big step forward!

is there any overall results?
---
Posts: 221
Joined: Sun Mar 02, 2003 1:00 am
Location: League City
Copy of the Sizzler fallow up e-mail.
Hello
If you getting this e-mail then you were a sign up or a competitor at the Cold Fusion Sizzler of Doom, or you were one of those people who showed up to give us the support that we needed this year as we have been so lucky in the passed. 1st and foremost I would like to say thank you to all of our competitors it is truly gratifying to see people come from all over world to come and race in Texas. Without each and every one of you the Sizzler would never be.
There are quite few people that I would like to point out for there help with this years race, in no particular order here they are.
David Bonnell
For bringing down our start ramps from Dallas.
Glenn Bukowsky
For his excellent work on the Sizzler's Trophies
Greg (aka Swishy Swervy) Stubbs
For his work on the programs for the Sizzler.
Jonathan Harms
For his help with announcing, his setting of an awesome Hybrid slalom, his help with the timer, Plus acting as the rules official for the ISSA, not to mention being a great guy!!
To Dan Hardick
For the use of his Pa system.
Jody Harmeier
For working with us in both getting the hill for the race and involving himself in the race on Saturday Ferrying people up and down the hill. We have been truly lucky to have officials so willing to work with us. If you would like to tell Jody how happy you were this year please feel free to send him an e-mail
jharmeier@hctx.net
Tania Romero
For filming the whole race remember you can preorder a DVD of the event at
http://www.blinkproductionfilms.com/buy-dvds.html
as well as see the trailer for the film Helmets for heath
http://www.blinkproductionfilms.com/hel ... -2012.html
that Tania and her crew were working on.
Lynn Kramer
For all her help with the tight course and her cone judging help on Sunday.
Mika, Viking, & Viktor Hadestand and Karl Floitgraf
For setting and Awesome tight slalom course for Sunday.
Humberto Salcedo
If there was ever a Sizzler ambassador in Houston this man was it! He had tons of skaters at this house and played chauffeur and guide for them all as well as dealing with last minuet curves that are the hallmark of all events. he did it all with grace under pressure.
Ruth Soulsby-Monroy
Ruth drove the official tow car for this years Sizzler she drove 110 miles and at time was towing so many skaters the the car looked like a rock covered with ants. Not to mention she is my wife and puts up with all my stressing and crap that comes with running a race like this, love you honey.
Tristan Soulsby-Monroy, Louie Ricard & Danica Yerke as well as all the others Cone heads who helped out.
You guys make things run smoother. Tritan did all the cone heading on Saturday and almost all of it on Sunday. Louie who was injured on Saturday took over on Sunday and Danica was the head cone head in the bottom of the course, thanks so much for all your help!
Teresa Waters
For being the woman's ambassador this year.
There was only 2 of you but Teresa made special gift baskets for the womans class as well as offering to help out.
Jason Bortolussi
For all his great camera work you can see viddy from this years sizzler
http://www.facebook.com/video/video.php?v=2001753100694
&
http://www.facebook.com/video/video.php?v=2004302724433
Stephen Blane
Stephen was the quietest guy at this years Sizzler. For those of you who don't know he was this years timer, we had some problems with the exskate program and the timer, but it think that most people did not notice any big delays because it was Stephen who was able to think on his feet and kept things going.
Too our sponsors out shwag pile this year was phenomenal! as well as Wild Bill from Prodesign pads Cheetah oil and Robert Guevara & Vitamin Water for being on the hill both days.
Zack Levitt
Despite personal hardship still came out on Saturday to support his teammates and the race. we are all here for you my friend.
The Texas Outlaws.
This years race went well because we all chipped in and helped . . . thank you!
Eddy Martinez
I Know that Eddy tells everyone that it was he and I that started the Texas Outlaws; he is just being nice. The Texas Outlaws were All Eddy's Idea. I was the 1st person to be recruited and to be honest, being a skater I'm not big on teams and wore the shirt just to make my buddy happy. I (& I think it's safe to say Eddy) never had any idea it would turn out as big or successful as it has. But make no mistake there would be NO Texas Outlaws and NO Sizzler without Eddy Martinez. He is the heart of the Texas Outlaws and my friend.
Ok enough of this love fest thanks too all that I forgot to mention. And get ready for Next year!!!!!
Marcos Texas.
As Luck would have it . . .
---
Posts: 221
Joined: Sun Mar 02, 2003 1:00 am
Location: League City
As Luck would have it . . .
---