Highvalley Ditch Slalom 2019
Highvalley Ditch Slalom 2019
Highvalley Ditch Slalom 2019
Highvalley Ditch Slalom 2019
Highvalley Ditch Slalom 2019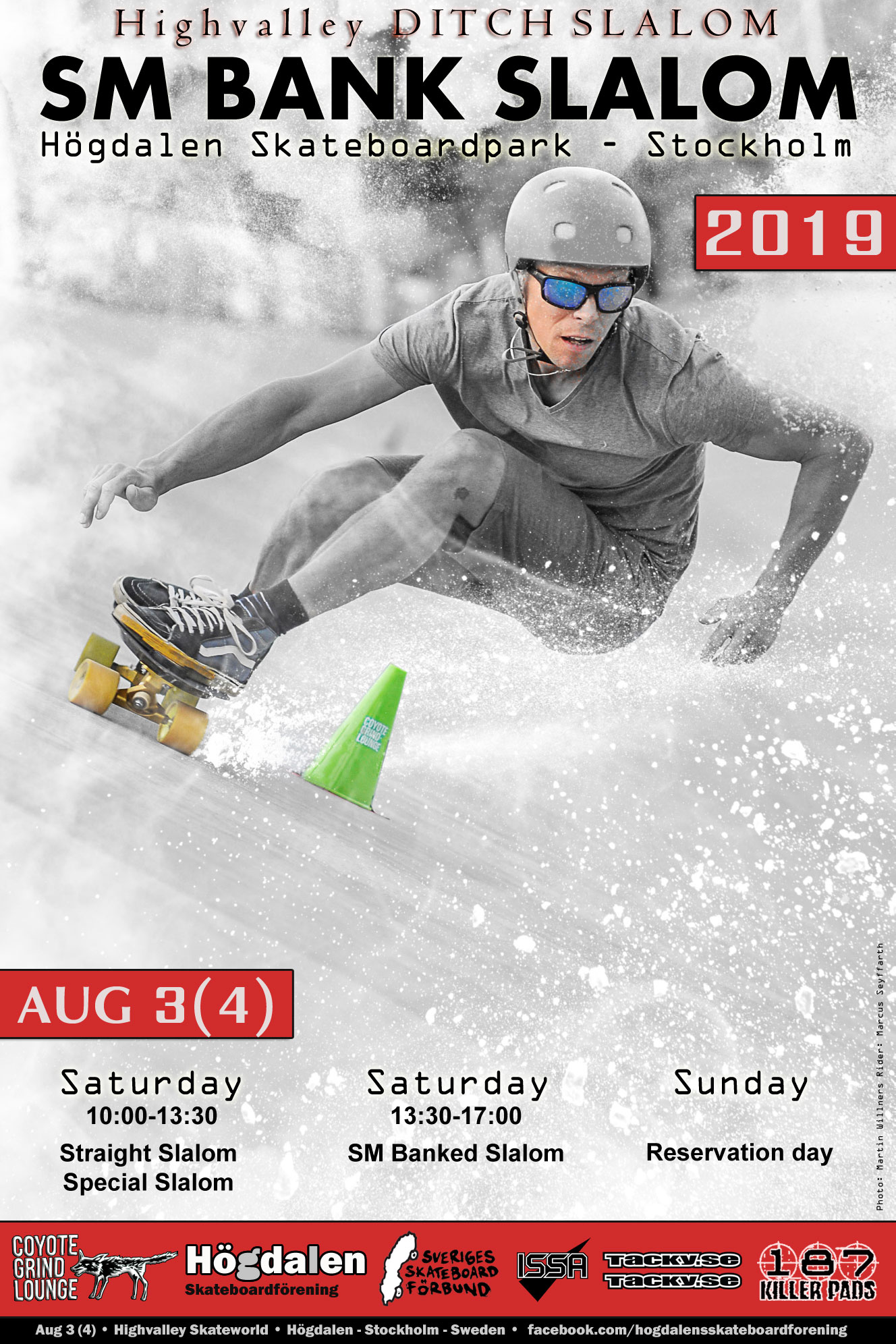 Highvalley Skateworld, Stockholm
2019-08-03 (2 days)
Type: PRO/AM (H2H)
Disciplines
Straight slalom
Special (Hybrid)
Banked Slalom
Other event info
Announced
2019-04-30
Organizers
ISSA Event Admin
Hans Koraeus
Event contact
corkyswegmail.com

Poster for the whole skate park event

With fewer racers than expected we will run the event on one day instead of two. On Saturday (Aug 3).

New format to have less runs for the top racers and more for the racers after top 8.

A littel special schedule concept these two days 3-4 Aug since the Saturday is also the day with a skate and music festival in the park.

Event demand to ISSA race calendar
SlalomRanking.com : ISSA World Ranking 2003-2019