Highvalley Ditch Slalom 2019
Highvalley Ditch Slalom 2019
Highvalley Ditch Slalom 2019
Highvalley Ditch Slalom 2019
Highvalley Ditch Slalom 2019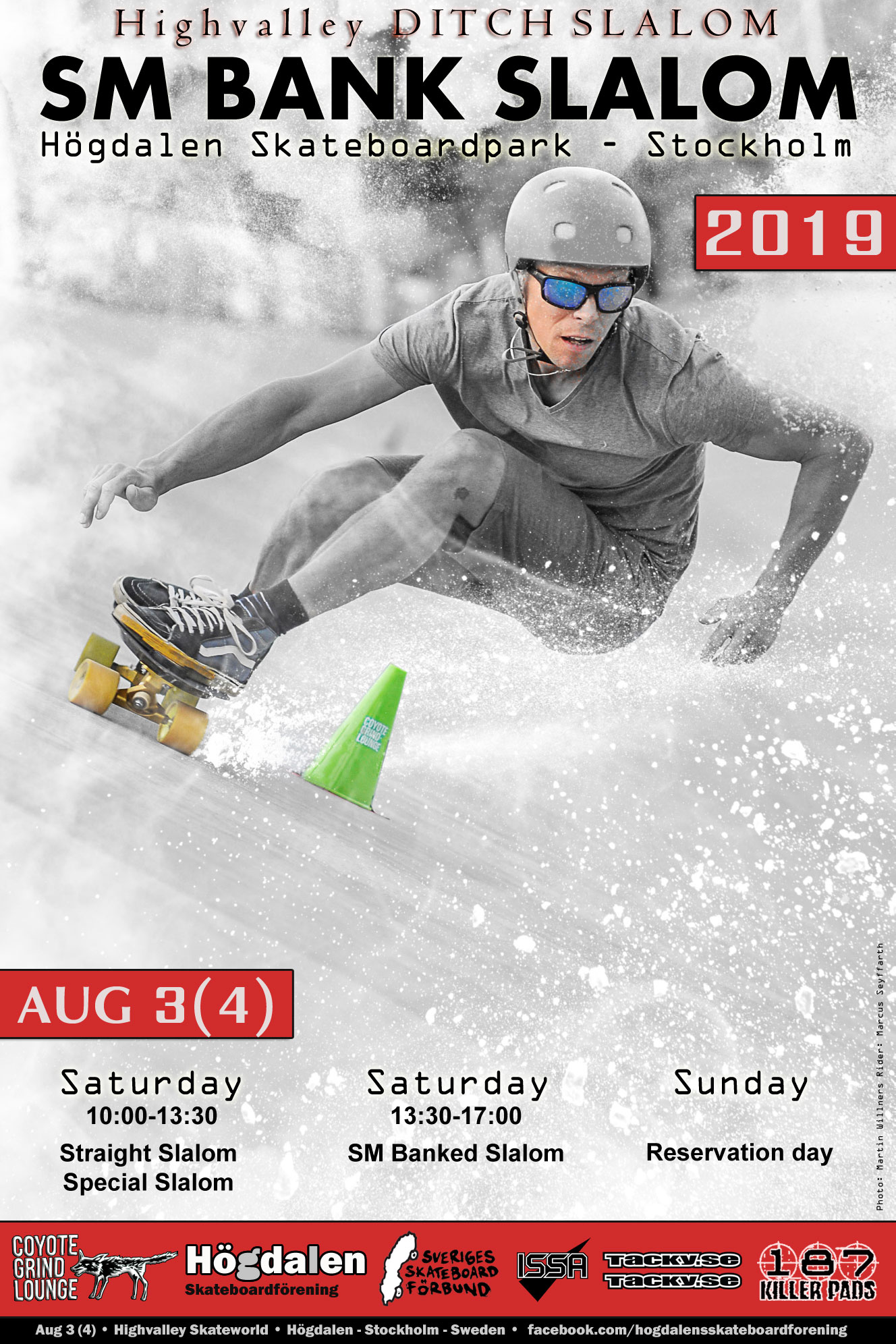 Highvalley Skateworld, Stockholm
2019-08-03 (2 days)
Type: PRO/AM (H2H)
Disciplines
Straight slalom
Special (Hybrid)
Banked Slalom
Other event info
Announced
2019-04-30
Administration
Organizer
ISSA Event Admin
Organizer
Hans Koraeus
Event contact
corkyswegmail.com
Event flash
COVID-19 review by ISSA of all 2020/2021 event statuses.

One day event 2019-07-15
With fewer racers than expected we will run the event on one day instead of two. On Saturday (Aug 3).

Race format 2019-07-10
New format to have less runs for the top racers and more for the racers after top 8.

Event schedule concept 2019-07-09
A littel special schedule concept these two days 3-4 Aug since the Saturday is also the day with a skate and music festival in the park.
SlalomRanking.com : ISSA World Ranking 2003-2021