Europan Champion Bruno Bianciardi, age 61, dies in skiing accident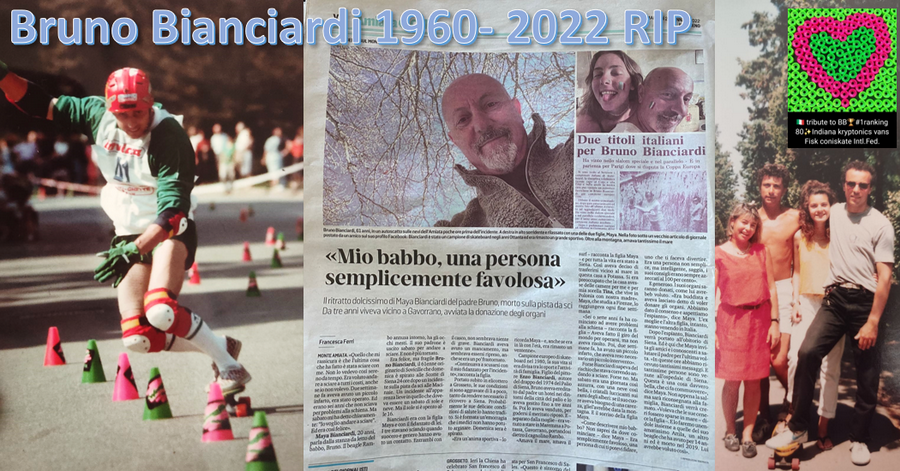 January 23rd, the former European skateboard slalom Champion Bruno Bianciardi, passed away in a tragic skiing accident. Bruno, or BB to his close friends (initials and nickname like the 70's movie star Brigitte Bardot), was born in Tuscany in a family of hotel owner. He was the of the best Italian slalom racers in 1979 and 1980 and became European Champion in Turin 1980.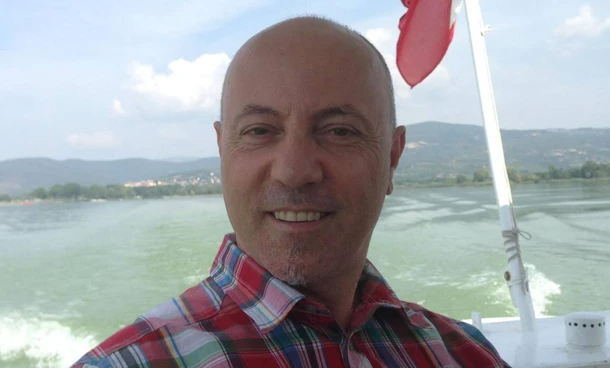 Prior to slalom racing, Bruno was also a top waterskiing athlete. And within skateboarding, of course, he was was also practising freestyle, dreaming of beting top freestylers like Richy Carrasco and Martin Eggeling in 360's. Although he was the best in Italy, his top performance in spinning was 29.
He originally rode a Turner deck, winning the first price trophy in the Italian Cup, but was one of the first to give up flexible boards for slalom racing replacing it with a solid wood deck for increased control and speed. In the slalom revival in the early 2000 racers in Europe and North America were blown away by Giammarco Luca's speed and control, using a solid wood deck "BB style" (made by Indiana to resemble a 1970's solid wood deck), to win several titles and the overall #1 place in the ISSA World Ranking. Today all of the World's top racers have adopted Bruno's idea that torsionally stiff, even solid, decks provide better control in slalom racing. He was 20 years ahead of most of us!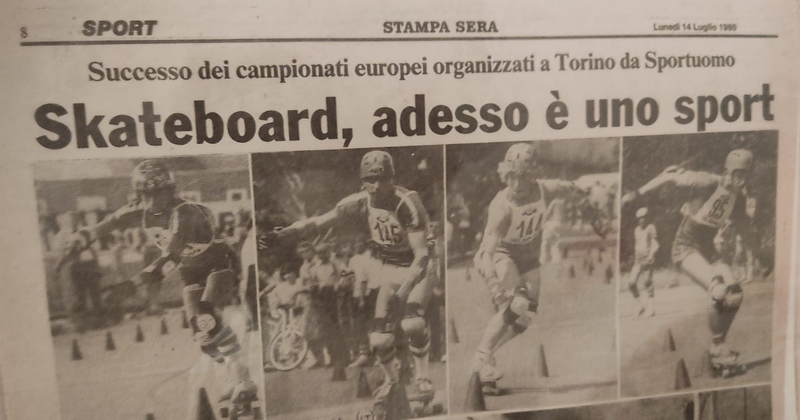 In straight dual slalom Bruno had an impressive pumping force that would often let him win with a margin of 2-3 cones, and was for a while considered unbeatable. He used coned wheels (self-made) that were great for grip even at high speed. His method was later adopted by all of the best Italian slalomers including myself and World Champions Paolo Gatti and Giammarco Luca in the years that followed.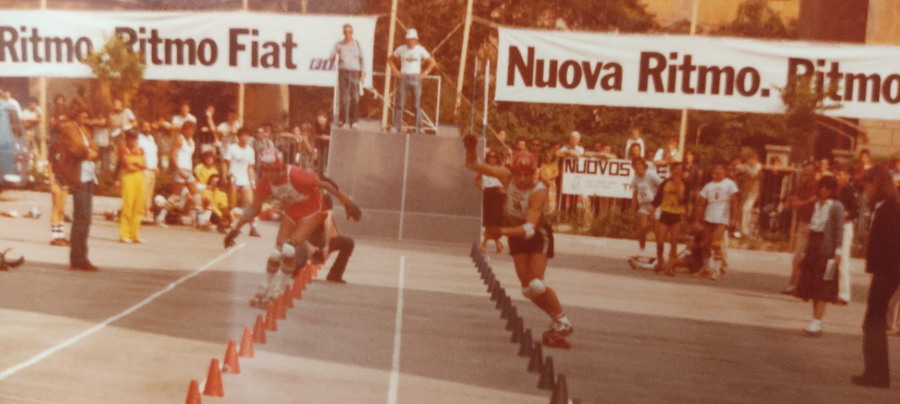 Those early years Bruno and I skated a lot together, like brothers, encouraging each other to improve, but eventually work had to be given priority, and our sessions became more rare. However, Bruno came back to slalom racing preparing for the 1988 for the European Championships "EuroSkate" in Prague, placing second in the Italian qualifications. However due to his business commitments he did not actually race in Prague.
Bruno ran his family business, a luxury resort, was married and had two daughters. He passed away in the best way he wanted, doing sport activity and without suffering. His passing did not go unnoticed by the local media that honored him with articles that illustrated his love for his family, and even featured slalom racing pictures from the past!
His organs will be donated to people waiting for a transplant, before his earthly body is cremated and his ashes distributed at sea. BB was very generous throughout life and so to the very end. And who knows, maybe his generosity will help someone else to the reach the same sport level as he enjoyed through water skiing, skateboarding and skiing?
Rest in Peace Bruno, the entire Italian scene will forever remember you. Enjoy skating in heaven with the legends that have also left us too early!
Gianluca Ferrero and the Italian Team