News
World 2014 call out!
[April 10th, 2013 by Hans Koraeus]
Yes, it may be a little bit early but there has been a demand to host it already.

The EU status marshals have received a status application form for World Championship 2014. The problem is that the organizers need approval already now April 15 because of road closure issues.

This is a lot earlier than the rules may state but if there are nobody else who have plans for the World 2014 it may be possible to approve it this early..

Spread the word as quickly as possible so we can find out if there are any other organizers that have the Worlds 2014 as an objective.
PRIME: Lyon, April 20-21
[April 5th, 2013 by Jani Soderhall]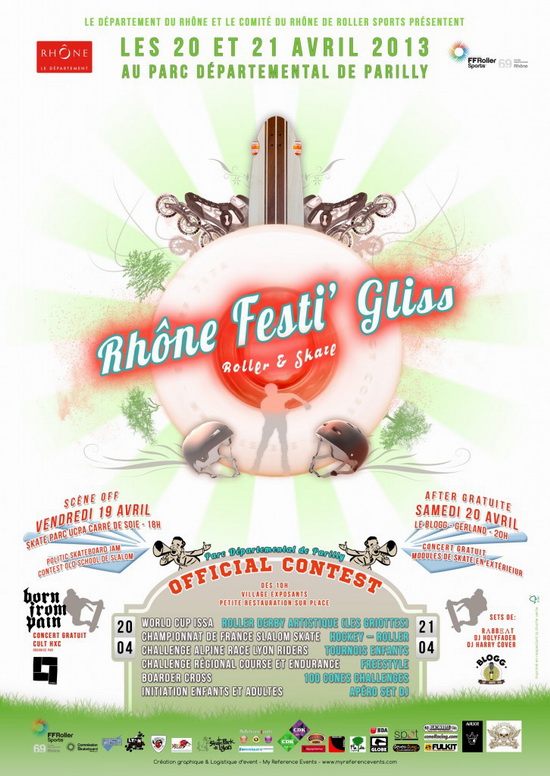 SlalomRanking, event page:
http://www.slalomskateboarder.com/slalomranking/mvc.php?action=event.details&id=659

More information: http://www.festigliss.fr
Registrations: http://festigliss.fr/?page_id=169
Special French registration system: Contact Guillaume Saint Criq for more information.
PRIME: Texas Sizzler, March 8-9
[March 5th, 2013 by Jani Soderhall]
This years second ISSA Prime status event - this weekend in Houston, Texas. Go Texas Outlaws!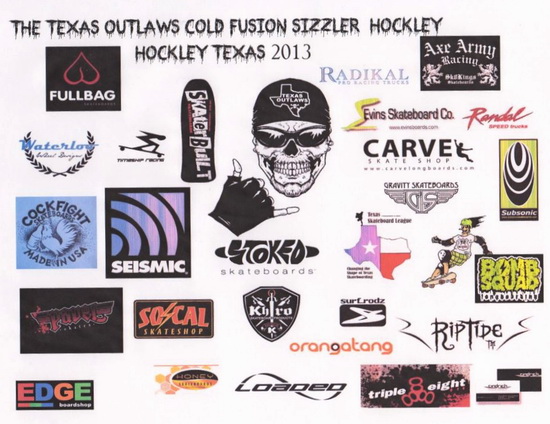 ISSA Annual Report 2011 - 2012
[March 4th, 2013 by Jani Soderhall]
The ISSA Board of Directors are pleased to announce the availability of the 2011 and 2012 annual report. It's our report to you on the achievements of the ISSA, through all of it's co-workers (status marshals, national coordinators and other volunteers).

We'd like to extend our sincere thanks not only to the closest co-workers, but also to all the local race organizers throughout the world and last but not least to all of you slalomers keeping up the good spirit and competitiveness making it all worthwhile.

Among the real highlists - the race statistics from the SlalomRanking.com:

2011 - Events: 88, Race results: 4969, Unique racers: 932
2012 - Events: 104, Race results: 5702, Unique racers: 1073

Download the annual report here:
http://www.slalomskateboarder.com/phpBB/viewtopic.php?f=45&t=8607

ISSA Board of Directors 2013
Jani Söderhäll, President
Jonathan Harms, Vice President, Treasurer
Hans "Corky" Koraeus, World Ranking Responsible
Petr Janousek
Ron "Fatboy" Barbagallo
ISSA BOD changes for 2013
[February 17th, 2013 by Jani Soderhall]
Flavio Badenes resigned from his ISSA BOD position today, and Ricardo Damborenea left January 1 as previously announced.

Thus, the ISSA BOD 2013 is made up of:

- Jani Soderhall, SWE/FRA, President
- Jonathan Harms, US, Treasurer, Vice President
- Hans "Corky" Koraeus, SWE, World Ranking Administrator
- Ron "Fatboy" Barbagallo, US
- Petr Janousek, CZE

Jani Soderhall
ISSA President
Worlds 2013 - date change
[January 30th, 2013 by Jani Soderhall]
The dates for the ISSA World Championships, Texas, USA are changing!
The new dates are Oct 11-12-13.
Peter Klock - early skateboard pioneer passes away Dec 22
[January 6th, 2013 by Jani Soderhall]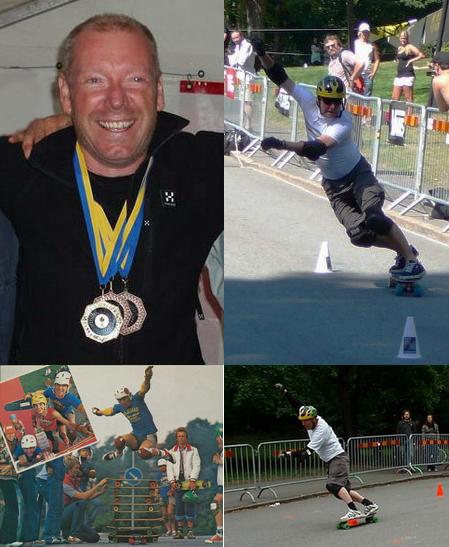 Peter Klock was one of the early Swedish skateboard pioneers and was often featured in magazines and was always a favourite at any race in the late 70's in Sweden. Peter was part of the Carter Team, formed around 1977 and at the time they were dominating the Swedish skate scene, although competition was forming in Stockholm with skaters like Fabian Björnstjerna, Janne Richter, Peder Strauss. At the time skateboarding hype was all over the place: on TV, in the press and the first Swedish skateboard magazines started appearing. Being possibly the best skateboarder in Sweden at the time and as part of the well promoted Carter Team Peter was everywhere. For example, in 1978 Peter won the high profile slalom race at Solvalla. An event that stayed in all our memories as it was also Tony Alva's first visit to Sweden. It was one of those historical moments in Swedish skateboard history and possibly the first truly national slalom event.

After his first celebrity period as a skater Peter developed his interest in competitive sailing and later became the managing director of the prestigeous GKSS - The Royal Gothenburg Yacht Club an association founded in 1860 (!) now with 550 boats and 4200 members, a position he held at the time of his death. The club earned Olympic medals in 1996 and 2004.

In 2004 Peter rediscovered slalom skateboarding and joined the Gothenburg crew for some serious race practise and once again found himself fascinated by the magic rolling board. With his competitive spirit he wasn't going to let this opportunity pass by and soon we saw him attending several races both in Sweden and in Europe.

Peter died December 22, after months of treatment that couldn't reverse the tumour he had developed. In order to honor Peter the Gothenburg slalomers have decided to rename their winter series Peter Klock Memorial Series.

Peter, thanks for sharing the stoke with us! You will be missed. RIP.

Racer profile - with photos
Season's Greetings
[December 24th, 2012 by Jani Soderhall]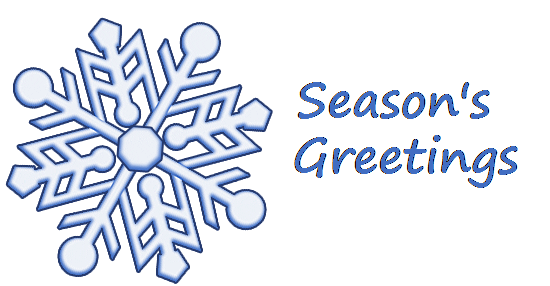 European Championships 2013 - London!
[December 1st, 2012 by Jani Soderhall]
The EU status marshals and the ISSA Board of Directors has awarded the 2013 European Championships of slalom skateboarding to be held in London. The 2013 European Championships has also been assigned Major status. Only one event every year, on each continent, get the Major status, and as such is expected to gather the most competitors and be the most competitive event of the year. Get ready for high level racing!

Friday August 2 - Sunday August 4, 2013

It will be the first time since 1986 that the European Championships returns to England. Back then it was held in Warrington, closed to Manchester, as part of a general skateboarding event (halfpipe, freestyle, high jump, slalom). This time it's Hog Hill, an excellent location for slalom racing and it's all about slalom. Three full days of slalom racing (giant, hybrid and tight). We wish the UKSSA and it's Euros organizing committee good luck with the preparations and see you all in London next summer!

The only other candidate was Antibes, France returning with a 10 year celebratory race, 10 years after the first event in Antibes. It also promises to be an exciting event, and the EU status marshals is currently reviewing what status should be awarded. As a late season event, September 20-22, Antibes is sure to gather a good crowd as well, without it being the Euros this year.
Ranking update Oct 31
[November 25th, 2012 by Hans Koraeus]
ISSA World Ranking - October 31 2012

The monthly ranking update for 2012 is calculated.
See ranking article.
See ranking overview.

The event list are missing some results from April events.

______________________________________________________________
ISSA World Ranking - October 31 2012
www.slalomranking.com
Page:
1
,
2
,
3
,
4
,
5
,
6
,
7
,
8
,
9
,
10
,
11
,
12
,
13
,
14
,
15
, 16,
17
,
18
,
19