News
Worlds 2019 - Tight slalom
[October 20th, 2019 by Jani Soderhall]
Tight results, top 3

Pro
1. Janis Kuzmins, LAT
2. Gustavs Gailitis, LAT
3. Viktor Hadestrand, SWE

Women
1. Lynn Kramer, USA
2. Mare Ērika Belta, LAT
3. Therese Tezzan Redman, SWE

AM
1. Will Fogel, USA
2. Paul Chestnut, USA
3. Tom Weisenbach, USA

Masters
1. Frederik Lieberath, SWE
2. Alex Lutz, GER
3. Brad Jackman, USA

JUN
1. Benjamin Andros, USA
2. Chloe King, CAN
3. Devon McMahan, USA
Worlds 2019 - Giant slalom
[October 19th, 2019 by Jani Soderhall]
Second day results

Pro
1. Arturs Liskovs, LAT
2. Joe McLaren, USA
3. Janis Kuzmins, LAT

Masters
1. Michal Subrt, CZE
2. Patrick Lehrmann, USA
3. Scott Hostert, USA

Women
1. Lynn Kramer, USA
2. Therese Redman, SWE
3. Mare Erika Belta, LAT

AM
1. Paul Chestnut, USA
2. Michael Peck, USA
3. Nathan Favero, USA

JUN
1. Chloe King, CAN
2. Benjamin Andros, USA
3. Devon McMahon, USA
Worlds 2019 - Hybrid slalom
[October 18th, 2019 by Jani Soderhall]
First day results

Pro
1. Joe McLaren, USA
2. Janis Kuzmins, LAT
3. Toms Dreiblats, LAT

Masters
1. Frederik Lieberath, SWE
2. Scott Hostert, USA
3. Michal Subrt, CZE

Women
1. Lynn Kramer, USA
2. Mare Erika Belta, LAT
3. Therese Redman, SWE

AM
1. Paul Chestnut, USA
2. Will Fogel, USA
3. Tee Weisenbach, USA

JUN
1. Benjamin Andros, USA
2. Chloe King, CAN
3. Devon McMahan, USA
Bowlstock - Stockholm, August 3-4 [Main]
[August 16th, 2019 by Jani Soderhall]
Mikael Hadestrand (SWE) won both hybrid and straight, and left Viking (SWE) in second place, somewhat surprised. There was some good fighting also for third place and Henrik Wadsten (SWE) took on of the bronze medals while Toms Zubarevs (LAT) surprisingly took the other. He almost took out Mika at one time, until mid-course when Mika suddenly realized he was up against a hot contender and had to speed up!

In the bank slalom, Viktor Hadestrand once again showed his incredible talent here and consistently took yet another win. 40 people raced in the ditch, and among them: Eddie Elguera "El gato" (USA) who was visiting Stockholm for the Bowlstock event taking an honorable 8th place which was the best on a regular vert skateboard just ahead of Hampus Winberg (SWE) and Calle Öjert (SWE).

Results are available here:
SlalomRanking.com
US Nationals 2019 - Results
[August 16th, 2019 by Jani Soderhall]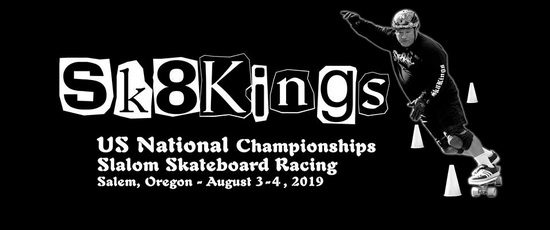 Joe McLaren once again makes a clean sweep at the US Nationals, but we also see new Pro riders on the podium: Orion, Scott and Tay were all up there leaving Richy just outside the top three spots.

Full results are available at:
http://slalomskateboarder.com/phpBB/viewtopic.php?p=81012#p81012
Pilsen Open, June 22-23 [Main]
[June 26th, 2019 by Jani Soderhall]
Results and photos:
http://slalomskateboarder.com/phpBB/viewtopic.php?p=80916#p80916
Slalom St Louis 2018 [Main]
[June 26th, 2019 by Jani Soderhall]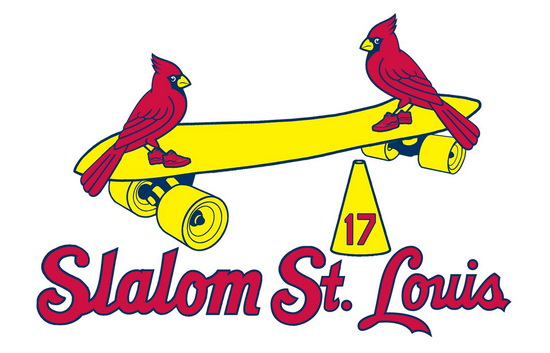 Results and photos:
http://slalomskateboarder.com/phpBB/viewtopic.php?f=86&t=9504
2020 ISSA World Championships to be held in Båstad, Sweden!
[June 19th, 2019 by Jani Soderhall]
The ISSA Board of Directors have awarded the 2020 Worlds to the city of Båstad on the west coast of Sweden. The dates will be August 7-9 and the main organizer is Mikael Hadestrand.

The city has shown strong support of the event and is financing a part of it in addition to providing much of the necessary infrastructure. The status application will be posted on the Event Calendar.

ISSA BOD 2019:

Jani Söderhäll, Patric Duletzki, Hans Koraeus, Maria Carrasco, Robert Thiele, Janis Kuzmins, Sammy Nogueira
Worlds 2020 - call for candidates
[May 21st, 2019 by Jani Soderhall]
We've received a first application to hold the ISSA World Championships of 2020 (tentative dates August 7-9) and we're making this announcement to see if there are any other potential candidate cities before we advance further. Please contact one of the EU status marshals: Michal Subrt, Tezzan Redman or Alex Lutz to discuss your plans with them. If we haven't got any other openings by June 9, we'll proceed with the formalities of the current candidate and announce our formal decision by mid June.
2019 Worlds to Winston-Salem, North Carolina!
[March 23rd, 2019 by Jani Soderhall]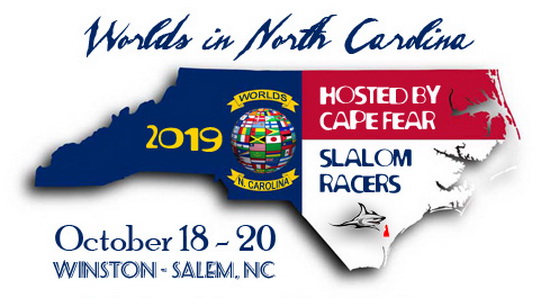 The ISSA Board of Directors have unanimously voted to award the organization of the 2019 ISSA World Skateboard Slalom Championships to Cape Fear Slalom Racing and the City of Winston-Salem, NC, October 18-20, 2019 (Friday/Saturday/Sunday)

Location: Hobby Park, 2301 W. Clemmonsville Rd, Winston-Salem, North Carolina
Main organizer: Jack Andros

The soapbox hill on which we run the giant slalom is STEEP and FAST with good length, sloping off and transitioning to a flat zone before rising up again into an uphill run off. Giant on this hill is a challenge for any skill level. Foot braking is not necessary.

The registration is now open at SlalomRanking.com!

Forum topic for Q&A: http://www.slalomskateboarder.com/phpBB/viewforum.php?f=294
Page:
1
,
2
,
3
, 4,
5
,
6
,
7
,
8
,
9
,
10
,
11
,
12
,
13
,
14
,
15
,
16
,
17
,
18
,
19