News
German Open 2018 - Stuttgart
[July 16th, 2018 by Jani Soderhall]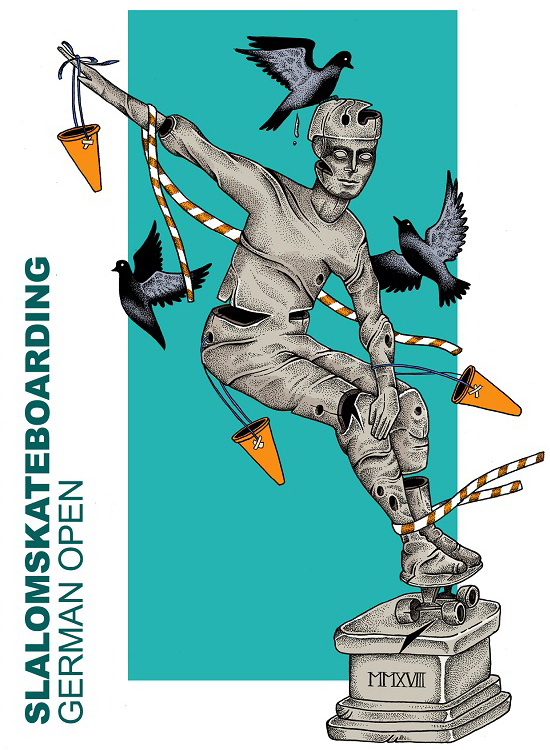 Results:

Pro, overall:
1. Toms Dreiblats, LAT
2. Stanislav Mironenko, UKR
3. Robert Thiele, GER

Women, overall:
1. Mare Erika Belta, LAT
2. Karolina Vojtova, CZE
3. Endija Ruja, LAT

AM, overall:
1. Lukas Knobloch, GER
2. Daniel Peterson, SWE
3. Max Thiele, GER

Masters, overall:
1. Stepan Vojta, CZE
2. Alex Lutz, GER
3. Radan Knobloch, GER

Juniors:
1. Patriks Jostmanis, LAT
2. Felix Thiele, GER

Kids:
1. Tomas Mach, CZE
2. Tommy Lee Richter, GER
3. Alessandro Palumbo, GER

Teens:
1. Karolina Machova, CZE

Junior girls:
1. Alice Salicka, LAT

Full results in forum topic: http://slalomskateboarder.com/phpBB/viewtopic.php?f=85&t=9399&p=80712
Pilsen Summer Race - Main
[July 5th, 2018 by Jani Soderhall]
Here are the top three Pros in each of the disciplines. Full results available through the forum link below.

Hybrid:
1. Stanislav Nozka, CZE
2. Christoph Baumann, GER
3. Josef Stefka, CZE

Giant:
1. Stanislav Nozka, CZE
2. Josef Stefka, GER
3. Petr Matous, CZE

Tight:
1. Christoph Baumann, GER
2. Stanislav Myronenko, UKR
3. Stanislav Nozka, CZE

The full detailed results are available here:
http://www.slalomskateboarder.com/phpBB/viewtopic.php?p=80701#p80701
US Nationals 2018 - full results
[June 4th, 2018 by Jani Soderhall]
Check this out: Joe gets beaten in GS. Zak Maytum wins!
Joe keeps his US title in both hybrid and tight though and thus assuring the overall title.

Full results available in the forum topic:
http://slalomskateboarder.com/phpBB/viewtopic.php?p=80546
Moscow city race #8
[June 4th, 2018 by Jani Soderhall]
The results are in for the 8th Moscow City Race of this weekend.
29 riders and some surprising results - great to see the scene is evolving!

http://slalomskateboarder.com/phpBB/viewtopic.php?p=80664
US Nationals 2018
[June 3rd, 2018 by Jani Soderhall]
Great Racing in Colorado today - Sk8Kings team on the podium - representing at US Nationals! Congrats to Joe McLaren 1st place Hybrid and Tight A, Oshean Lehrmann 3rd Place Tight A, Kyle Smith 1st Place Hybrid B and Brad Jackman 3rd! Woo Hoo - now time to rest up for tomorrow's giant slalom finale!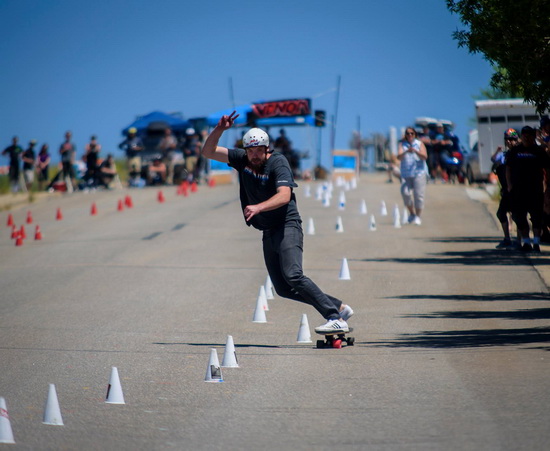 Slalom St Louis 2018
[May 28th, 2018 by Jani Soderhall]
The results are in from the second Main status event of the North American race season 2018!

Overall results:

1. Jonathan Harms
2. Kyle Smith
3. Paul Price
4. Lou Statman
5. Tom Weisenbach
6. Chris Favero
7. Lynn Kramer
8. Tod Oles

Full results (PDF) in this forum topic: http://slalomskateboarder.com/phpBB/viewtopic.php?f=86&t=9410
Czech Championships in Pilsen awarded Main status
[May 9th, 2018 by Jani Soderhall]
The ISSA board of directors have awarded Main status to the Czech Championships to be held in Pilsen end of June. Add it to your race calendar - and stay in the area and race in Stuttgart a week later!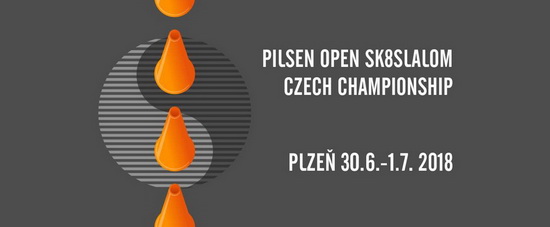 2018 Worlds - Policka instead
[April 6th, 2018 by Jani Soderhall]
Unfortunately the city of Brno will not be able to hold the Worlds on August 3-4-5. Petr Matous has instead mobilized his crew and the decision has now been taken to organize Worlds in Policka the following weekend, thus August 10-11-12.
Texas Sizzler, March 24-25
[March 25th, 2018 by Jani Soderhall]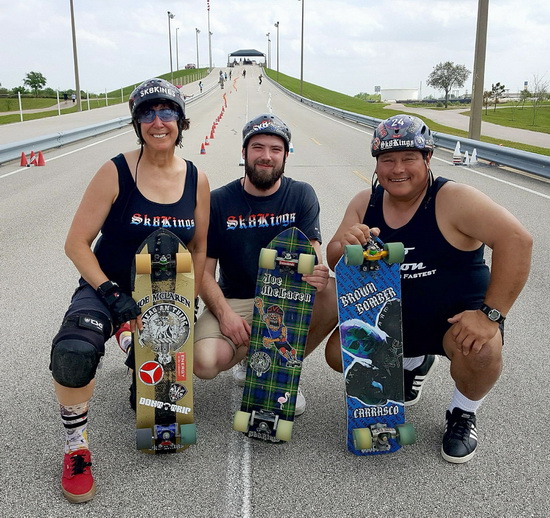 First Main race of the season, here are the results.

Overall
1. Joe McLaren
2. Jonathan Harms
3. Richy Carrasco
4. Paul Price
5. Lynn Kramer
6. Brad Jackman
7. Paul Chestnut
8. Lou Statman

Giant Slalom - Top 4:
1. Joe McLaren
2. Jonathan Harms
3. Richy Carrasco
4. Paul Chestnut

Hybrid Slalom - top 4:
1. Joe McLaren
2. Jonathan Harms
3. Paul Price
4. Brad Jackmans

Tight Slalom - top 3:
1. Joe McLaren
2. Lynn Kramer
3. Richy Carrasco
4. Jonathan Harms


Full details in the forum topic: http://slalomskateboarder.com/phpBB/viewtopic.php?f=86&t=9361
2018 Worlds and World Champions Super Final
[February 1st, 2018 by Jani Soderhall]



World Championships 2018 - Brno, CZE, Aug 3-4-5
World Champions Super Finals - Linköping, SWE, Aug 22-23(-24)

The ISSA board of directors in collaboration with the EU status Marshals have unanimously awarded the 2018 ISSA World Championships to the city of Brno in Czech Republic. The event will be held August 3-4-5 and cover three disciplines: giant, hybrid and tight, as well as all categories: Pro, AM, Women, Masters, Jun17, Jun14 and Jun11. It will be organized by a team of experienced race organizers led by Petr Matous. The race will be followed by the annual slalom camp (August 6-9) and a smaller event in Policka the following weekend (August 10-11).

We are also pleased to announce the ISSA World Champions Super Final 2018 which will be held in Linköping, Sweden, August 22 (quals), 23 (finals) and 24 (rainday). It will be a single category (Pro) giant and hybrid slalom race gathering all the best. If you are an amateur, master, woman or junior you will have a chance to participate too through a pre-qualifying race on the Wednesday. There will be an attractive prize purse in this high profile televised race. Niklas Hyland is leading the organization of this race which is held in the city center as part of the city anniversary celebrations.

The annual ISSA Banked Slalom World Championships will be held in Stockholm, High Valley skatepark, August (24)-25-26.

Note! The "ISSA World Champions Super Final" and "ISSA Banked Slalom World Championships" will be run as one event with Main status in the eyes of the world ranking from Aug 22-26. Pro class Aug 22-24 and Other classes Aug 25-26.


We'd like to extend our sincere gratitude towards the organizers of each of these events for their dedication to our sport.

Jani Söderhäll, President
Patric Duletzki, Vice President
Hans Koraeus
Robert Thiele
Janis Kuzmins
Maria Carrasco
Sammy Noguiera
Christopher Dupont, EU status marshal
Page:
1
,
2
,
3
,
4
,
5
, 6,
7
,
8
,
9
,
10
,
11
,
12
,
13
,
14
,
15
,
16
,
17
,
18
,
19