News
Pilsen Open, June 22-23 [Main]
[June 26th, 2019 by Jani Soderhall]
Results and photos:
http://slalomskateboarder.com/phpBB/viewtopic.php?p=80916#p80916
Slalom St Louis 2018 [Main]
[June 26th, 2019 by Jani Soderhall]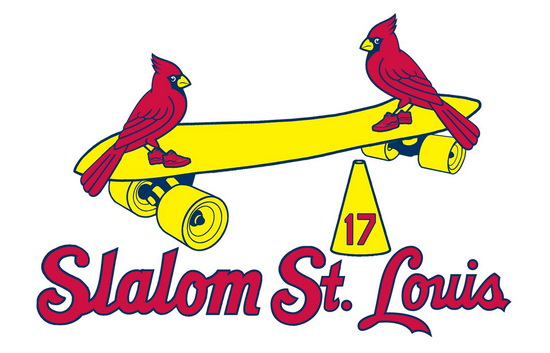 Results and photos:
http://slalomskateboarder.com/phpBB/viewtopic.php?f=86&t=9504
2020 ISSA World Championships to be held in Båstad, Sweden!
[June 19th, 2019 by Jani Soderhall]
The ISSA Board of Directors have awarded the 2020 Worlds to the city of Båstad on the west coast of Sweden. The dates will be August 7-9 and the main organizer is Mikael Hadestrand.

The city has shown strong support of the event and is financing a part of it in addition to providing much of the necessary infrastructure. The status application will be posted on the Event Calendar.

ISSA BOD 2019:

Jani Söderhäll, Patric Duletzki, Hans Koraeus, Maria Carrasco, Robert Thiele, Janis Kuzmins, Sammy Nogueira
Worlds 2020 - call for candidates
[May 21st, 2019 by Jani Soderhall]
We've received a first application to hold the ISSA World Championships of 2020 (tentative dates August 7-9) and we're making this announcement to see if there are any other potential candidate cities before we advance further. Please contact one of the EU status marshals: Michal Subrt, Tezzan Redman or Alex Lutz to discuss your plans with them. If we haven't got any other openings by June 9, we'll proceed with the formalities of the current candidate and announce our formal decision by mid June.
2019 Worlds to Winston-Salem, North Carolina!
[March 23rd, 2019 by Jani Soderhall]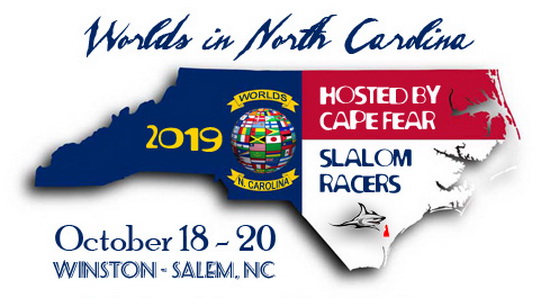 The ISSA Board of Directors have unanimously voted to award the organization of the 2019 ISSA World Skateboard Slalom Championships to Cape Fear Slalom Racing and the City of Winston-Salem, NC, October 18-20, 2019 (Friday/Saturday/Sunday)

Location: Hobby Park, 2301 W. Clemmonsville Rd, Winston-Salem, North Carolina
Main organizer: Jack Andros

The soapbox hill on which we run the giant slalom is STEEP and FAST with good length, sloping off and transitioning to a flat zone before rising up again into an uphill run off. Giant on this hill is a challenge for any skill level. Foot braking is not necessary.

The registration is now open at SlalomRanking.com!

Forum topic for Q&A: http://www.slalomskateboarder.com/phpBB/viewforum.php?f=294
Ed Brockman (RIP) 1962 - 2018
[October 22nd, 2018 by Jani Soderhall]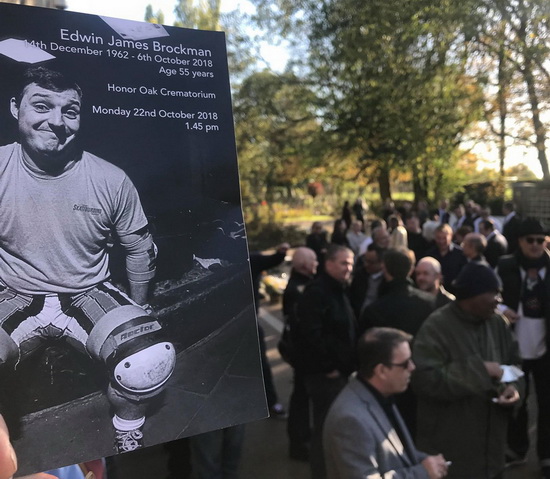 Photo: Michael Stride

Racing at Hog Hill will never be the same again. On October 6th Edwin James Brockman, known by all as just Ed, or by some of his closest skatepals as "Big Ed", passed away after battling with a stubborn and ill-placed brain tumour for more than 10 years. If you didn't meet or race him back the 80's, at least anyone who's raced at Hog Hill the last five years have met him and spent time with him at the race track. In 2013, at the Euros, we recall his true British manners as he oversaw the cone judging and for every single judgement thanked the cone marshals by screaming out loud over the race area due to lack of announcement system a proper and polite "Thank you!".

He was already battling his cancer at the time, but stayed on his post through hours and hours of racing. Last year, severely ill, Ed still came for the autumn race at Hog Hill and to everyone's enjoyment brought a large part of his skate sticker collection. Like little kids we all spent time browsing through the well sorted, well labeled envelopes with duplicates that he was willing to show and share. Each and everyone of us had a chat with him about past races, common memories, his illness (inevitably) and life in general and of course about the youngest family members of his, and how every Christmas that he was able to reach was a gift for him. Ed had beaten the odds of his doctors many times over, but the cancer was inoperable due to it's difficult location and Ed had no choice but to wait for the inevitable to come.

Only about two months ago Jill Brockman, his wife, shut down his Facebook account, which to us all was a warning sign and a grim reminder and the end that was about to come. Yet Rob Ashby, close to Ed and Jill, kept up his regular visits to the nursing home that had become Ed's home for the last period of his life and brought along recordings from other skaters to share with Ed. The end eventually came on October 6, when Ed passed away peacefully surrounded by his closest.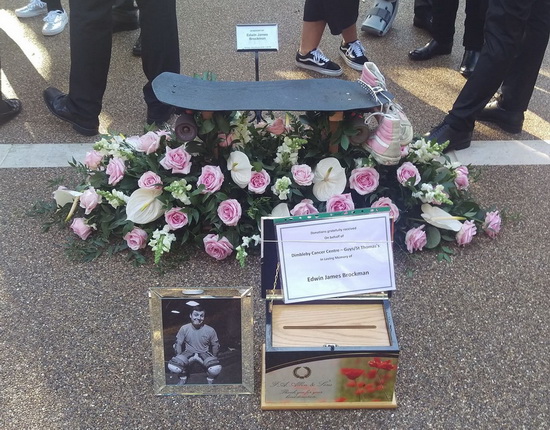 Photo: Alec Brown

Skaters gathered at Honor Oaks Crematorium in South London today, October 22nd, for a last farewell to Ed. All dressed in Vans as a sign of recognition of his passion for the magic rolling board.

Through our passion for these boards with four wheels, we've made friends for life. It is with sadness we celebrate the life of Ed, but it's with great smiles on our faces we cherish the memories of our times together.
ISSA European Championships 2018
[September 24th, 2018 by Jani Soderhall]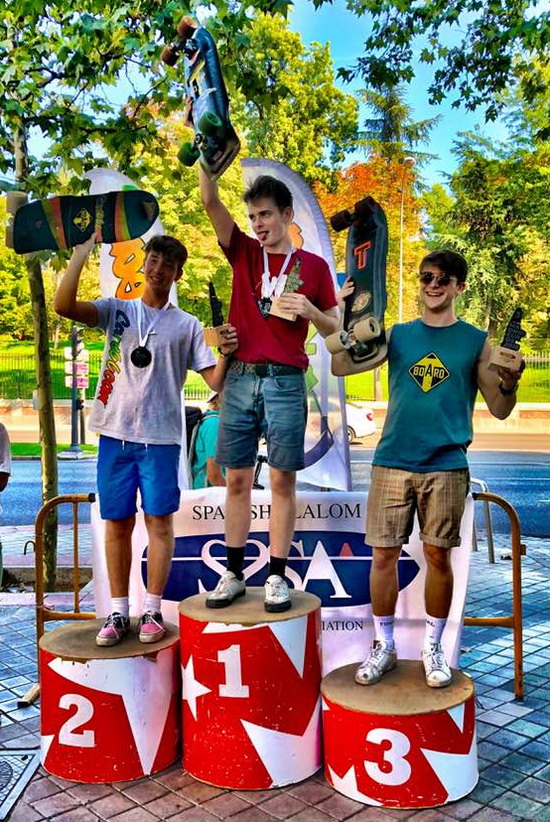 Top three in the AMs - all under 18. Just barely out of the junior category, already dominating the AM and we may even soon see them in Pro class. It won't be long!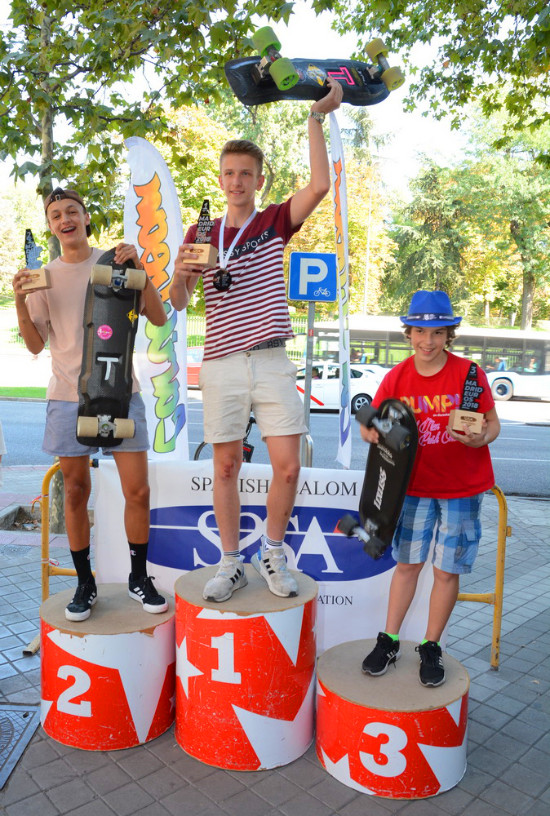 And here's the next generation, not far behind! Juniors eager to join the AM class...


These were the top finishers (awaiting official publication).

AM Overall:
1. Lukas Knobloch, GER
2. Leo Fernandez, ESP
3. Max Thiele, GER

Pro Overall:
1. Janis Kuzmins, LAT
2. Viking Hadestrand, SWE
3. Christopher Dupont, FRA

Women Overall:
1. Mare Erica Belta, LAT
2. Endija Ruja, LAT
3. Alina Krasavina, RUS

Masters Overall
1. Vlad Popov, RUS
2. Frederik Lieberath, SWE
3. Stepan Vojta, CZE

Juniors Overall:
1. Patriks Jostmanis, LAT
2. Felix Thiele, GER
3. Vlad Savkin, RUS

RESULTS STRAIGHT SLALOM (top 8 or top 4): http://www.slalomskateboarder.com/phpBB/viewtopic.php?f=85&t=9454&p=80774#p80774
Banked Slalom World Championships - all results
[August 26th, 2018 by Jani Soderhall]
Full results available in the forum topic:
http://www.slalomskateboarder.com/phpBB/viewtopic.php?p=80748
Highvalley Skateworld, Special Slalom
[August 26th, 2018 by Jani Soderhall]
Women:
1. Mare Erika Belta, LAT
2. Lynn Kramer, USA
3. Therese Redman, SWE

AM:
1. Daniel Petersson, SWE
2. Lukas Knobloch, GER
3. Lukas Mehler, GER

Masters:
1. Frederik Lieberath, SWE
2. Hans Göthberg, SWE
3. Brad Jackman, USA

Juniors:
1. Felix Thiele, GER
2. Vlad Savkin, RUS

(No Pro class in Highvalley because it was held in Linköping)
Highvalley Skateworld, Straight slalom, August 25-26
[August 26th, 2018 by Jani Soderhall]
Straight slalom
Pro:
1. Christopher Dupont, FRA
2. Viking Hadestrand, SWE
3. Anton Nikulin, RUS

Women:
1. Mare Erika Belta, LAT
2. Lynn Kramer, USA
3. Therese Redman, SWE

AM:
1. Lukas Knobloch, GER
2. Daniel Petersson, SWE
3. Lukas Mehler, GER

Masters:
1. Alex Lutz, GER
2. Hans Göthberg, SWE
3. Frederik Lieberath, SWE

Juniors:
1. Vlad Savkin, RUS
2. Felix Thiele, GER
Page:
1
,
2
,
3
,
4
,
5
, 6,
7
,
8
,
9
,
10
,
11
,
12
,
13
,
14
,
15
,
16
,
17
,
18
,
19
,
20